NEW DELHI: While
India
has been a formidable force in world cricket, their inability to secure an ICC title in recent years has been a source of disappointment.
But former
India
captain
Sourav Ganguly
believes that
Rohit Sharma
and
Rahul Dravid
can play significant roles in ending
India
's ICC title drought.
The ICC 2023 World Cup is set to kickstart on October 5 and India will kick off their campaign against five-time champions Australia in Chennai. It has been 10 years since India's ICC title drought and the last time they won a World Cup was in 2011 under Mahendra Singh Dhoni's leadership.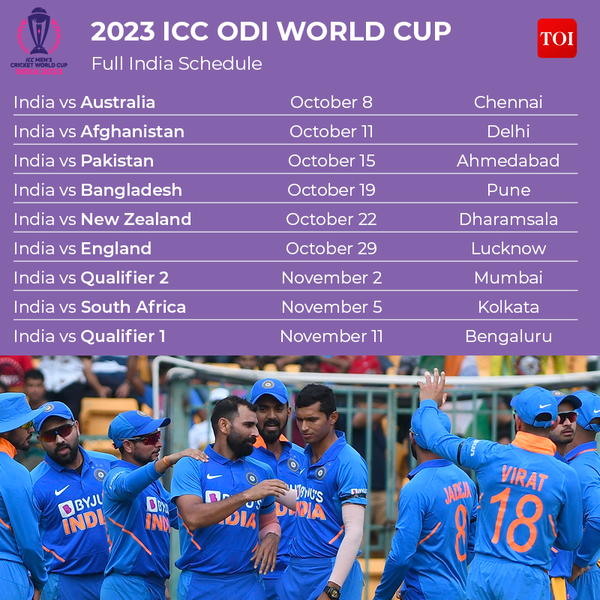 Former BCCI president Ganguly believes that Rohit Sharma and Rahul Dravid can turn things around for India in the marquee event.
"Pressure will always be there. When they played before also, there was pressure. Rohit Sharma has five centuries in the last ODI World Cup. I am sure there must have been pressure on him then also. Pressure is not a problem. I am sure they will find a way to succeed. During Rahul Dravid's playing days, there was pressure to perform, and now that he is the head coach, there is pressure on him to deliver. That will not go away, and I don't think pressure is an issue," said Sourav Ganguly while speaking to Revsportz.
Sourav Ganguly believes in the leadership of Rohit Sharma as he has led Mumbai Indians to five Indian Premier League titles and has also led India to Asia Cup 2018 win.
"Just win it. He has won five IPLs, which is not easy also. So hopefully, he can do it for India in this World Cup," said Ganguly.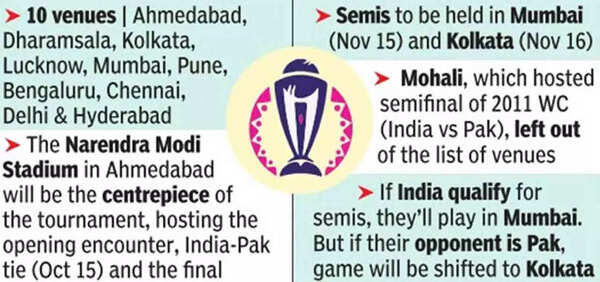 "I hope so. We are extremely happy to have five matches at the Eden Gardens. I must thank the BCCI and Jay Shah for giving us the semi-final. I had spoken to him, and I am sure the Cricket Association of Bengal must have spoken to him a number of times about the matches. Eden Gardens is a great venue – 60-70,000 capacity, and that also plays a huge role. We will upgrade it to around 100,000 in the next two years. Extremely happy because the World Cup is a big event, and Eden has hosted big matches in the past also," Ganguly said on Eden Gardens hosting World Cup matches.
Other than Team India, Ganguly chose Australia, England and New Zealand to make it to the semi-final giving Pakistan also a chance to make it. But he wants an India-Pakistan semi-final at the Eden Gardens.
"It's very hard to say. Australia, England, India. You can never underestimate New Zealand in these big matches. I will pick five, and include Pakistan also. Pakistan better qualify so that we will have the India-Pakistan semi-final at the Eden Gardens (laughs)," Ganguly said.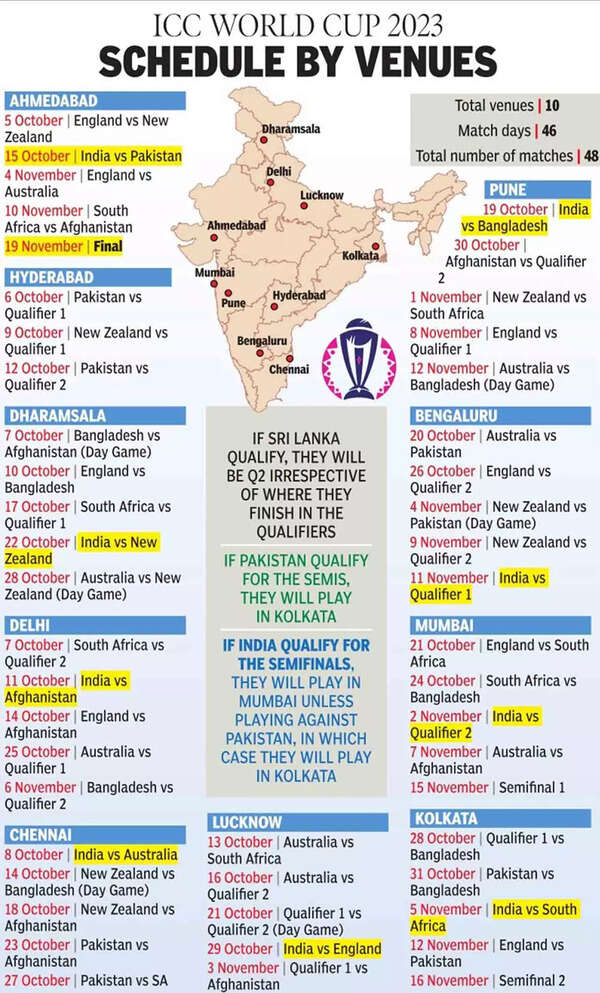 The man who led India to World Cup final in 2003 is shocked to see two-time champions West Indies failing to make it to ICC World Cup 2023.
"Shocking and an eye-opener for West Indies. It is important for them to look after their international cricket because a lot of their players just go away to play T20 cricket around the world. So, they will have to look at this aspect carefully. They will have to look at the quality, and that is very, very important," expressed Ganguly.
With agencies inputs