Back in July 2007, Maruti Suzuki introduced
India
to the then third generation (globally) of the Grand Vitara premium SUV. At the time, the company was still called Maruti Udyog Ltd and only changed to Maruti Suzuki in September 2007. Even though the
Grand Vitara
wowed the Indian audience at the time, customers were just not ready to buy a Rs 16 lakh + Maruti car. Sales for the Vitara were axed by 2009 and with time, majority of us forgot about the SUV. That was only till the time Maruti Suzuki called its made-for-
India
sub-4-metre SUV the Vitara Brezza.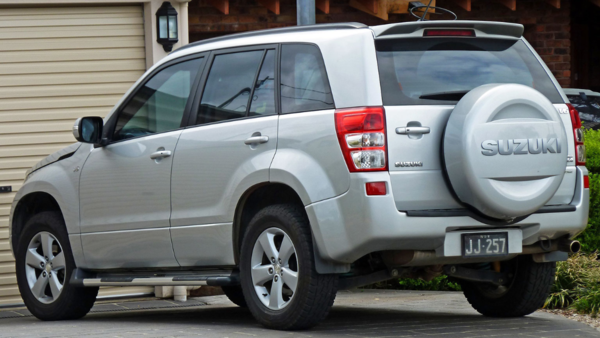 2007 Grand Vitara – Source: Wikimedia
The Vitara Brezza has had a successful run for Maruti Suzuki in the last seven odd years with minor facelifts to keep buyers interested. It even became part of the JV between Maruti Suzuki and Toyota Kirloskar and debuted as the Toyota Urban Cruiser in August 2020 with minor aesthetic tweaks. However, in June 2022, the Vitara Brezza was discontinued with the introduction of the all-new Brezza. The 2022 Brezza comes with a long list of features, some of which are a first even for Maruti Suzuki, such as sunroof, wireless charging and more. However, one thing the Brezza has ditched is the Vitara monicker.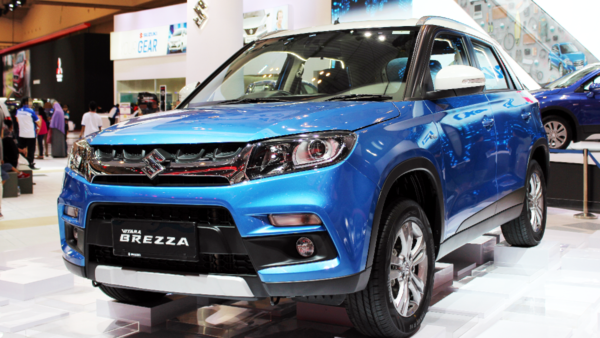 Vitara Brezza debuts in 2016 – Source: Wikimedia
Quite honestly, most would not even realise the omission of the 'Vitara' tag because it did not belong to a subcompact budget SUV. Vitara recalls flashbacks of a larger flagship SUV that offers a premium experience, cutting edge features and performance, with looks and feels like it was made for a global audience. But on June 1, 2022, Toyota Kirloskar unveiled the self-charging hybrid SUV, the Urban Cruiser Hyryder which will also be available in a mild-hybrid engine option.
Speculation:
Since the unveiling of the Hyryder, we could not help but speculate what Maruti Suzuki will name their premium SUV. After all, the Hyryder's platform, touchscreen, 1.5-litre K-series mild hybrid engine option and other tid bits are borrowed from Suzuki. Considering Maruti Suzuki's history of bringing back old monickers, like we saw with the Baleno, it would be a safe bet to assume that the omission of 'Vitara' from 'Brezza' could have been to pave the return of the 'Vitara'.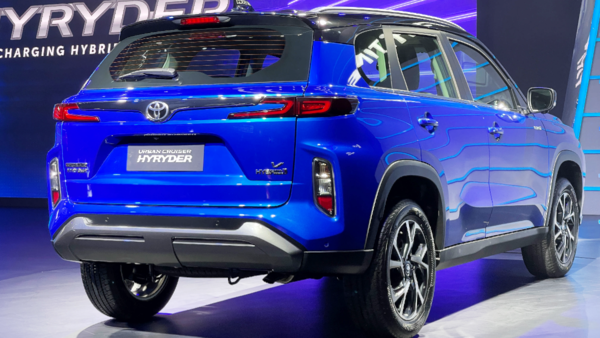 July 1, 2022 – Toyota Kirloskar unveils the Urban Cruiser Hyryder
What we know:
Just like the 'Grand Vitara' of 2007, the Toyota Urban Cruiser Hyryder is a premium product. It features both strong hybrid and mild-hybrid engine options. Premium interiors and features such as sunroof, wireless charging, 360-camera, AWD, cruise control and much more are also present. It is expected to compete against other premium compact SUVs in the segment such as Hyundai Creta, Kia Seltos, Skoda Kushaq and Volkswagen Taigun. So a JV counterpart of the Hyryder would naturally compete in the same arena.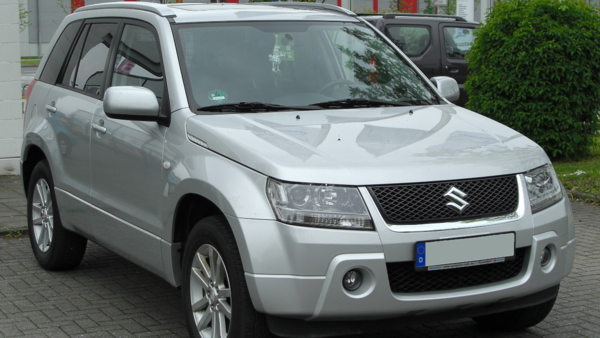 2007 Grand Vitara – Source: Wikimedia
Conclusion:
If Maruti Suzuki positions its Hyryder counterpart in this segment with all of its features the new SUV will be a flagship product by the company offering a self-charging hybrid powertrain and hopefully an AWD system. It would also borrow the Hyryder's top-notch interiors and suite of both software and hardware features. It will compete in the premium compact SUV segment thus justifying the resurrection of the 'Vitara' monicker that enthusiasts affectionately recall. Maruti Suzuki has confirmed that the new SUV will be announced by July 20th and will be sold under the Nexa brand.
Let us know in the comments what you think the new SUV by Maruti Suzuki will be called and why!