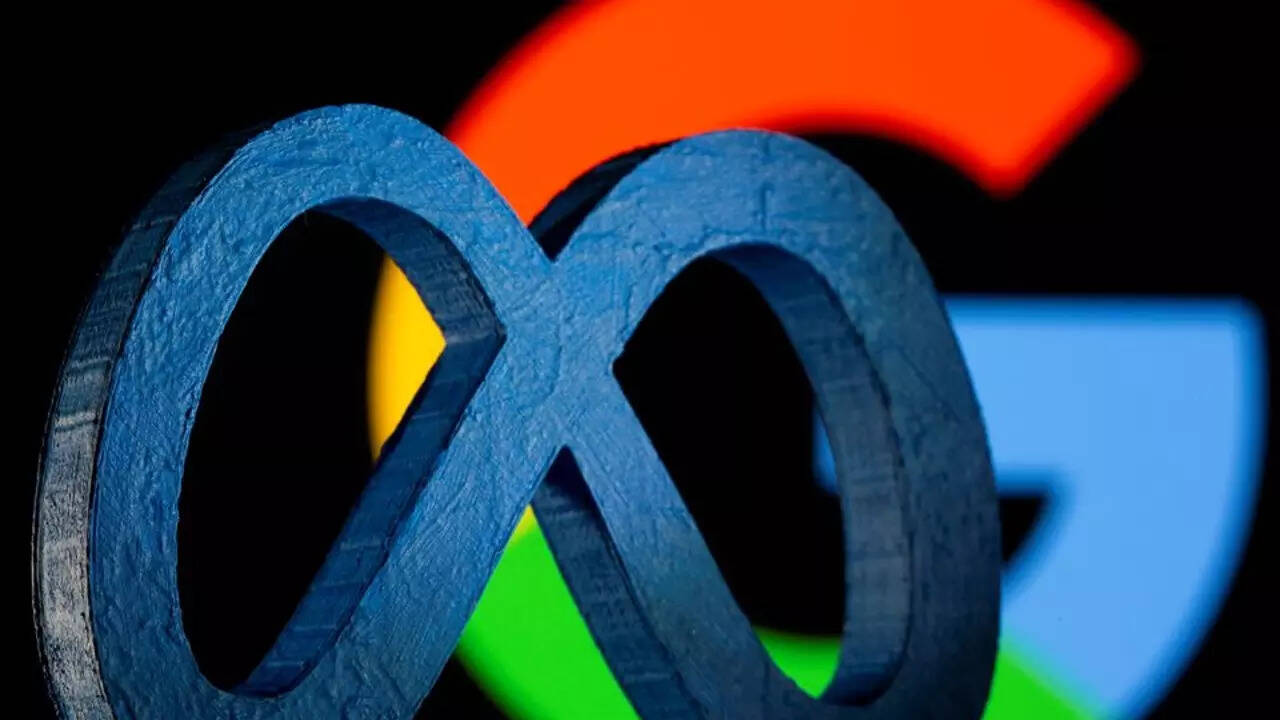 NEW DELHI: With persistent fears of global recession, constant monetary policy tightening and weak consumer demand has forced many companies in the United States to layoff workers as a cost cutting measure.
Since the beginning of 2023, a string of job cuts have been witnessed, especially in tech firms like Alphabet, Amazon, Meta and more. Layoffs have also been seen in multiple other sectors like banking, finance, retail.
The scenario is particularly tough for f
oreign workers living in the US on H-1B visas
reserved for "high skilled" occupations. Under the terms of their visas, workers who are laid off face the prospect of having to leave the country in 60 days unless they can find another job or manage to change their immigration status.
According to a report by Reuters, Indian workers constitute about 75% of the approved special visa holder petitions in 2021. As per industry estimates, they account for about a third of the roughly 200,000 tech jobs lost in the US over the last year.
State of panic
Given the current scenario, it seems unlikely that the job cuts will stop anytime soon. The report suggests that threat looms even on those workers who have been spared in these round of layoffs.
If companies opt for additional rounds in the future as part of their corporate cost-cutting plan, or opt for downgrading job status or salary, the remaining employees will be affected.
Hence, there is a state of panic among people as they try to search for a new job frantically amid the ticking clock.
People quoted by Reuters also said the current deadline puts migrant workers at risk of labor abuses by unscrupulous bosses aware of their precarious immigration status – for example, offering less money or a more junior role than a person might otherwise command.
"As an immigrant, we become extremely vulnerable because then, to be able to maintain our status, we almost take up anything that comes our way," Mandakinee Gupta, programme manager with Amazon told Reuters. "There is room to be exploited."
Gupta said she has dealt with multiple layoffs in the past while on an H-1B visa, describing the experience as "absolutely harrowing."
She had first moved to the United States in 2013 to pursue a Master's degree in business analysis and market research at Georgia State University and said it was a "big deal" for her family to send her thousands of miles away to another country.
However, for those laid off in the current rounds, getting another job in the same industry seems to be tough, especially when time is so short.
Profit view darkens
The manner in which the layoffs are handled in the next few months will be keenly watched as analysts continue to slash profit estimates for 2023.
According to a Bloomberg report, earnings for companies in the S&P 500 Information Technology Index are now expected to contract 0.4%, down from estimates calling for growth of about 4% just six weeks ago.
With results in from more than two-thirds of the S&P 500 Index, about 79% of technology companies have managed to exceed the lowered bar for profit expectations, an improvement from the third quarter's 74% beat rate. Revenue performance, however, is lagging behind with beats from only about half of the companies in the sector, compared with 59% in the third quarter, the Bloomberg report said.
Meanwhile, revenue for S&P 500 technology companies is projected to expand about 2% in 2023. That would be the slowest growth for the sector since 2016.
Earlier this month, Apple and Google also reported downbeat results for the last quarter of 2022 as Amazon beat expectations, but warned that the coming months would be uncertain in a difficult moment for Big Tech.
First layoff experience for many
The Reuters report noted that about 4,07,000 H-1B visa petitions were approved in 2021 by the US Citizenship and Immigration Services.
For many of the Indians who secured them, the current wave of job cuts could be their first experience of being laid off since they arrived in the United States, Khanderao Kand, founder of the Global Indian Technology Professionals Association (GITPRO), a worldwide networking group told Reuters.
"They go through the emotional trauma, questioning what happened," he said. "Many of them lose one or two weeks just in that shock."
Other options, such as filing for a student visa or a visa for spouses of H-1B holders, might allow them to stay in the United States – at least temporarily – but would not give them the right to work, Kand said.
Some people say the current deadline puts migrant workers at risk of labor abuses by unscrupulous bosses aware of their precarious immigration status – for example, offering less money or a more junior role than a person might otherwise command.
L-1 visa restrictions
Speaking on condition of anonymity to Reuters, a former engineering director at Google who was recently laid off said there are also significant restrictions for people on L-1 visas. Those permits are generally granted to people in managerial or executive roles or whose jobs require specialized knowledge.
In contrast to H-1B holders, who can seek a job with another company if they are laid off, people on L-1 visas represent intracompany transfers to the United States.
"L-1 visas are lot more restrictive because you're confined to a very specific role and you can only be in that box," the former engineering director said.
"You might be missing out on promotions, benefits, on (compensation). But you don't really have an equal right to protest because then your visa is in a very risky situation."
The H-1B visa is a non-immigrant visa that allows US companies to employ foreign workers in speciality occupations that require theoretical or technical expertise. Technology companies depend on it to hire tens of thousands of employees each year from countries like India and China.
While, L-1A and L-1B visas are available for temporary intracompany transferees who work in managerial positions or have specialised knowledge.
What options are left
People in the US n H-1Bs can extend beyond an initial six-year time frame – three years plus a three-year extension – if a green card application has been filed, said Tahmina Watson, a Seattle-based immigration lawyer.
"It will depend on which part of the process is being paused," Watson said. "Because these people who are at the cusp of their six years are really going to suffer."
A pay cut or demotion within the same company can be enough to jeopardize the status of foreign workers' green card applications, advocates say.
"If companies are making salary adjustments … then that's something to be wary of," said Abhishek Gutgutia, founder of Zeno, an online platform offering advice to immigrants.
"If you still have the job, but your salary's reduced, you might now be running afoul of Department of Labor wage requirements, and that might affect your status."
While H-1B workers receive competitive wages, they often face additional expenses that leave them little wiggle room during even short spells without work.
"A lot of the income that I or anyone creates as an immigrant from their job … goes back into either paying back our parents because they had saved for (college) education or paying back the loans that we have taken," Gupta said.
Such factors further compound the stress of the looming two-month deadline if they find themselves out of a job.
Petition launched to extend grace period
Amid such massive layoffs, 2 Indian-American organisations have launched an online petition urging President Joe Biden to extend the grace period of H-1B visas holders from two months to a year.
This means that once fired from a job, a foreign tech worker on H-1B visas would have one year to find a new job instead of the existing duration of 60 days, after which they have to leave the country.
"The laid-off H-1B holders currently have about 60 days to find another employer to file for the H-1B transfer or leave the country. During the current economic situation, it would be impossible for these hardworking, tax-paying and talented people to get hired till the economy recovers," said the petition.
Meanwhile, a Facebook group of overseas Indians has launched a petition urging the Indian government to hire the laid-off Indian tech workers in the US.
"Considering the ongoing layoff situation, we are requesting you to consider hiring the recently laid-off and returning Indian IT workers as consultants as part of the digitisation initiatives undertaken by your ministries," said the letter addressed to Ashwini Vaishnav, the minister of electronics and information technology in India.
According to LayoffTracker.com, 91,000 were laid off just in January 2023 and this number may grow in the coming months. This has a huge impact on them, and their families, especially on the H-1B holders who would need to leave the US immediately within 10 days beyond the H-1B grace period, the online petition said.
Other sectors not far behind
While tech workers have taken the brunt of firings this time, their counterparts in finance are also feeling the squeeze. Goldman Sachs Group said it plans to cut 3,200 jobs, Morgan Stanley around 1,600 and Bank of New York Mellon Corp approximately 1,500 as a slowdown in public offerings and mergers hits earnings.
Vegan meat maker Beyond Meat Inc said it plans to cut 200 jobs this year, with the layoffs expected to save about $39 million. While, Bed, Bath & Beyond said it will lay off more employees this year in an attempt to reduce costs. Last year, company executives had said the home goods retailer was cutting about 20% of its corporate and supply chain workforce.
Pharma giant Johnson & Johnson has said it might cut some jobs amid inflationary pressure and a strong dollar, with CFO Joseph Wolk saying the healthcare conglomerate is looking at "right sizing" itself.
TCS ready to hire impacted workers
Tata Consultancy Services (TCS) is not considering any layoffs as it believes in grooming talent for longer careers once it hires an employee, its chief Human Resources officer Milind Lakkad told PTI few days back.
The company is also open to hiring people of Indian diaspora in the US who have lost their jobs with the tech majors and May be on the brink of being forced to return home as per their visa conditions, Lakkad said.
At present, 70 per cent of its US employees are Americans, Lakkad said, adding that it would like to get the number down to 50 per cent because it also wants to offer global opportunities to its staff in India.
He also said that there is a need for quicker appointments and clearance for both business and H1 visas in the US, its largest market by revenue.
Meanwhile, India has not remained untouched from these layoffs. Amazon India was the first to let go of 1,000 employees earlier this year. While, Google India fired over 450 of its staff across various departments.
More recently, Elon Musk's Twitter also shut 2 of its 3 Indian offices and also asked its staff to work from home.
(With inputs from agencies)