Around seven years ago, Raj Asava, who had worked in senior executive ranks for several large companies in the US and had retired as the chief strategy officer of Perot Systems in 2010, had a life changing conversation with the Mayor of Plano, Texas; where he lives. "I was struck by the shocking reality of hunger in our own neighbourhoods of Plano and Collin county. The realisation that many children in the school system faced hunger over the weekends left me stunned. It was inconceivable that such a visible and affluent county and country could have hidden hunger within its borders," Asava recollects.
Along with his wife Aradhana (Anna), who had left her 20-year career in the global IT industry in 2009, to engage in impactful philanthropy; he delved deeper into the issue and uncovered distressing statistics. The empty-nester couple had earlier decided to retire with the intention of giving back to the community, when their two sons went to college, after several decades of living the corporate lifestyle. "Our involvement in the philanthropic sector increased, and we started dedicating our time, skills, and networks in addition to monetary contributions. Mentoring students and young entrepreneurs, leading various charities, and finding a balance in life became our focus," Asava recollects.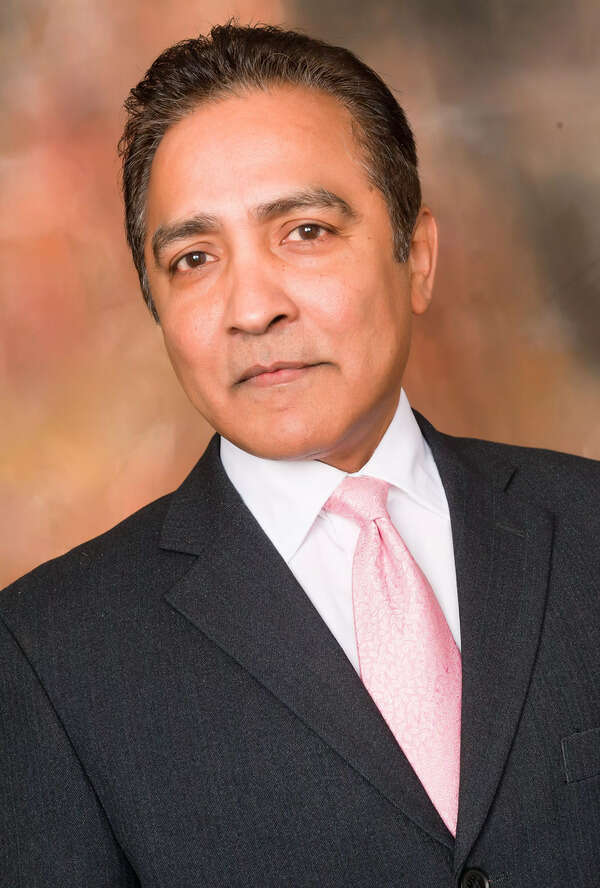 Raj Asava
But the pivotal moment was yet to come. The couple discovered that 10 to 12% of population across the United States faced food insecurity. "Even more distressing to us was learning that over 800,000 people in the North Texas region we live in did not know where their next meal was coming from, and the fact that 1 in 4 school-going children, as of 2017, experienced hunger in their own homes. Most of them received subsidised or free meals during school days but their weekends were often spent hungry." The Asavas then wanted to do something and as they started looking around, they learned about the work of the North Texas Food Bank and its programmes. "Through efficient processes and extensive networks, the food bank distributed three nutritious meals to the needy for just one dollar. It became clear to us that starting our own initiative to combat hunger would be redundant and inefficient. Instead, we decided to throw our support behind the North Texas Food Bank to address food insecurity across the region," Asava says.
But what was even more significant was the fact that the next step for them was mobilising the Indian American community. "We volunteered regularly but quickly noticed a lack of representation from the Indian American community in the volunteer lines. That was an epiphany — perhaps like us, others in our community were unaware of the issue. With a deep commitment to raising hunger awareness among the Indian American community in North Texas, we set out on a journey. We firmly believed that if an entire community united in purpose, we could make a significant impact in the fight against hunger," Asava recollects.
And instead of starting yet another organisation, they decided to create a movement – HungerMitao – which aimed to mobilise and engage the Indian American community in fighting hunger by supporting the North Texas Food Bank and the Feeding America network of food banks. "HungerMitao is a volunteer-driven grassroots movement. Since its launch in 2017, it has played a significant role in raising awareness about hunger in the US, improving community engagement, and channelling resources and contributions from the Indian American community to fight hunger," says Asava. In five years since its launch, the movement has spread to multiple cities across America and enabled over 50 million meals for the Feeding American network of Food Banks.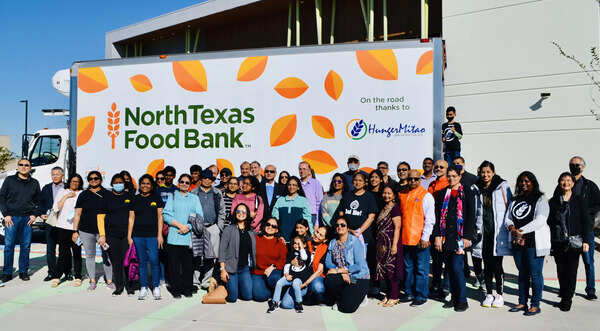 Indian American community volunteers of HungerMitao movement.
"HungerMitao is as much about eradicating hunger as it is about unifying the fragmented efforts of our community and focusing it on the humanitarian cause of hunger," Anna Asava says. In the spirit of 'give where you live' the couple, who recently received lifetime achievement medals from US President Joe Biden, is now reaching out to the 4 million strong Indian diaspora in the US to join in the mission to ensure that no one goes hungry across their adopted land.
"Our corporate careers had trained us to plan for scale and templatise everything. We worked with the Houston Food Bank to launch HungerMitao there in October of 2018. Over the next three years, the movement expanded to other cities with dense Indian populations, such as New York City, Atlanta, Seattle, SE Michigan, and Tarrant Area. We also established a national-level campaign at Feeding America," says Asava.
Their core model remains consistent with each launch in building partnerships with local food banks, identifying passionate Indian community leaders in each location, and providing templates and guidance for a quick start and deeper engagement. Besides raising awareness; organising volunteers and conducting food drives; among the Indian diaspora; HungerMitao has also carried out fund-raising efforts to raise $2.5 million for the North Texas Food Bank. "Powered by the entire Indian American community, the movement has raised millions of dollars from the Indian diaspora across the US for Feeding America and their network of food banks. Each year, several tons of food is donated by individuals and businesses, and thousands of hours volunteered by compassionate community members," says Asava.
Other ethnic groups, too, have embraced the HungerMitao model. In North Texas, for example, the Chinese American community has launched their own movement called Nihao. In just the first three months, they raised hundreds of thousands of meals for the North Texas Food Bank. SinHambre, a Hispanic community version of HungerMitao, has also been launched. "We provide assets, contacts, tools, templates, experiences, and lessons learned to other communities, allowing them to leverage and adjust the model to fit their cultural nuances," says Asava.
He started from humble beginnings, and followed the American dream of building a successful career through hard work, perseverance, resilience, and access to opportunities. Asava has now adopted the principle of – a human life, best lived through three stages: learning, earning, and returning.