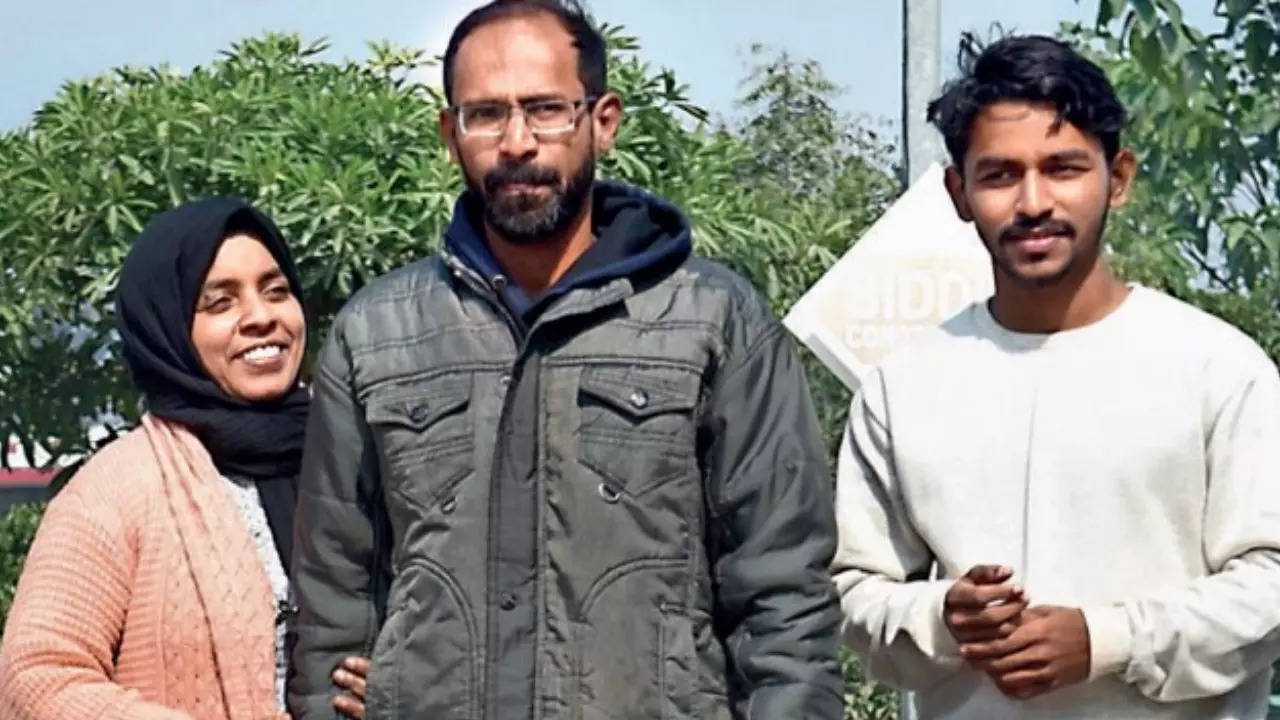 LUCKNOW:
Kerala
journalist Siddique Kappan, 43, was released from Lucknow jail Thursday morning—28 months after he was arrested by UP police while on his way to cover the gang rape and death of a young Dalit woman in Hathras in October 2020.
Kappan described his release as "half-baked justice" and "justice delayed". "Those who were arrested with me and falsely framed in the case are still in jail. Only I have come out and also the driver who was with me. How can we say justice is served just because of my release? I will continue the fight for it," he told reporters outside the Lucknow district jail.
Kappan was charged with UAPA and a separate case of money laundering. He was granted bail in the money laundering case by Allahabad HC on December 23 and documentation for his release was completed Wednesday evening.
The Supreme Court had granted him bail on September 9 last year in the case filed against him by UP Police under UAPA. But he was not released as the ED case against him under the PMLA was pending.
Kappan said he will continue his struggle against draconian laws like UAPA. He said that UAPA was being used as a political tool. "I had been covering the UAPA beat as a journalist for 10–15 years and I myself was framed under the same law and put behind bars," he said.
Walking out of prison, Kappan had an emotional reunion with his wife and other family members.
Wife Raihana and their eldest son Muzammil had come from Kerala to receive him. The couple has three children—Muzammil, 19, Zidhan, 14, and Mehnaz, 9.