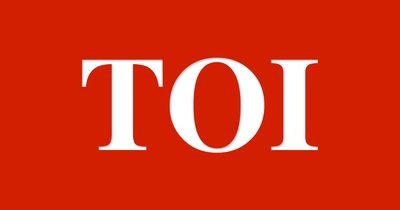 PATHANAMTHITTA/THIRUVANANTHAPURAM: Kerala Cultural affairs minister Saji Cherian ridiculed the Constitution and said it condoned exploitation of workers, triggering condemnation and demands for his resignation. Cherian, who has courted controversy earlier too with seemingly thoughtless remarks, later expressed regret and claimed that what he had said at a function at Mallappally in Pathanamthitta was twisted out of context.
Inaugurating the 100th episode of a Facebook live programme on "political developments of the week" organised by Mallappally CPM area committee on Sunday evening, Cherian alleged that the Constitution was "compiled by the British" and it was written as such by an Indian and implemented in the country for the last 75 years.
"Values like secularism and democracy have been inscribed on its sides but it condones exploitation," he said. "We all say that we have a beautifully written Constitution in India…the most significant aspect of the country. But, I will say, a beautiful Constitution, which can serve to loot the number of people, was written in the country," he said.
Stating India is a country which does not accept workers' protests, he said "Indian Constitution is one which condones the (labour) exploitation the most," and claimed this was the reason certain "millionaires" in the corporate sector have grown in the country.
The CPM sought to downplay the incident while its Mallappally area committee removed the speech from its Facebook page once it became a controversy. Speaking to reporters in New Delhi, CPM politburo member M A Baby dismissed the statements as a slip of tongue. In a statement in the assembly on Tuesday, Cherian said unintended meanings were attributed to his speech.
FOLLOW US ON SOCIAL MEDIA
FacebookTwitterInstagramKOO APPYOUTUBE