Maruti Suzuki continues to be the largest carmaker in the country and presently offers cars in multiple segment from small hatchbacks to SUVs. Presently, the company is weeks away from launching two new models in sub-segments of the compact SUV category. These will be the Fronx compact SUV and the Jimny 4×4 and both are being launched under the company's premium Nexa business. Nexa was first launched in 2015, and since then it has achieved the big 2 million sales milestone and now Maruti Suzuki is planning to make it the 2nd largest brand in
India
by FY24. TOI Auto recently got the chance to interact with Shashank Srivastava, Senior Executive Officer (Marketing & Sales), Maruti Suzuki Ltd, who shared key insights around Maruti Suzuki's strategy to propel the Nexa business.
Nexa models made up for 23 percent of total Maruti Suzuki sales in 2022, and the business grew in FY22 by clocking 3.7 lakh units in sales, which is a 47-48 percent increment over FY21's 2.55 lakh units. As of today, Nexa's market share in the overall industry is in excess of 10 percent.
New Hyundai Verna design, space, features explained | TOI Auto
Nexa, number 2 player by 2024:
Srivastava told TOI Auto that Maruti Suzuki hopes to make Nexa the second largest automotive business in India by 2024. To achieve this target, models such as the Baleno hatchback and the upcoming Fronx compact SUV and Jimny SUV would play a major role. "Currently, the largest volume, of course, is coming from Baleno. As you know Baleno is the second highest selling product in the industry. This year, so far, it has already sold about 187,000 units. Last year, it was at number 3, so it has grown from number 3 to number 2 spot and I would expect its numbers to continue to be very strong next year as well. Of course, we will have the Fronx, which will be positioned in the compact SUV space, and should also see large numbers. Sales are expected to start sometime in April second week for the Fronx and for the Jimny a little later."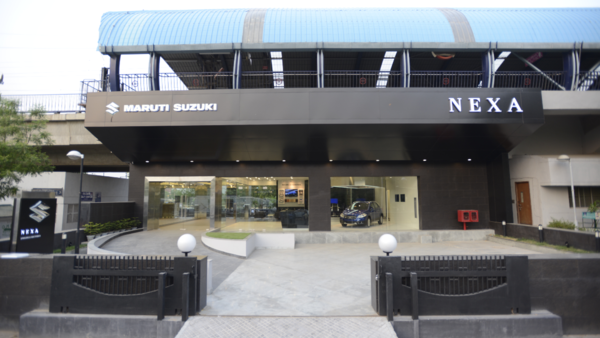 Nexa as a SUV-centric brand:
Currently, Maruti Suzuki Nexa has received around 15,500 pre-bookings for the Fronx and 23,500 pre-bookings for the Jimny. The previously launched Grand Vitara has also seen a good response. However, does this mean that Nexa will evolve into a more SUV-centric brand going forward?
"I would describe that as a response to the preference of the consumers and the product offerings reflect that. Maruti Suzuki has a plan to become the number 1 SUV maker in FY24, which is next year. Our market share in SUVs last year was very low at only 11 percent. Whereas our market share in non-SUV segment was 65 percent plus. And when you combine the two it becomes less than 45 percent.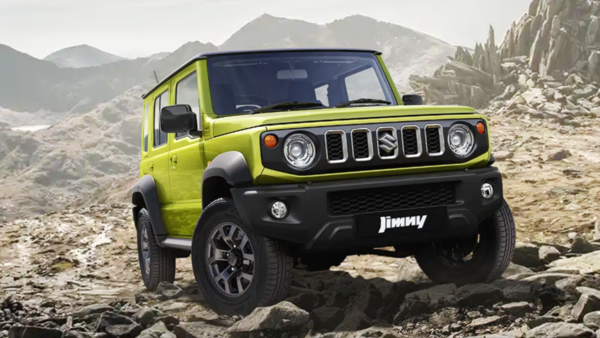 Upcoming Maruti Suzuki Jimny 5-door
In order to achieve our objective of 50 percent market share, we have to increase our market share in SUVs. Therefore the immediate requirement was to reinforce the product portfolio which we did with the Grand Vitara in September 2022 and are strengthening it further with the Fronx and Jimny. Therefore, it is more a reflection of the current market preferences of the consumers rather than a planned shift towards any particular segment.
Vision 50 percent market share:
Srivastava told TOI Auto that in order to capture 50 percent of the overall market share, the success of Maruti Suzuki SUVs from both Nexa and Arena business is crucial. Currently, SUVs make up for 11 percent MSIL sales and the objective is to bring it up to 25 percent by next year. The Fronx and Jimny will play a major role in this growth strategy as they are targeted towards the compact SUV segment. "The compact SUV segment as you know is the largest segment in the industry today and is about 22% of the total industry. In volume terms, the expectation this year is that this segment will be about 8,50,000 units."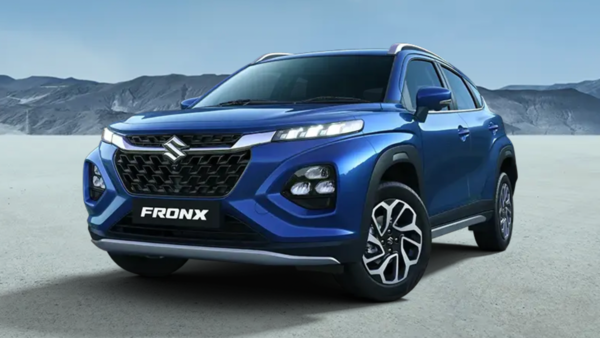 Upcoming Maruti Suzuki Fronx
He further added saying, "We have seen the emergence of two sub segments in addition to the normal compact SUVs, such as the Brezza, Hyundai Venue and Kia Sonet. First is the more lifestyle-oriented segment, in which we have the Mahindra Thar and now the Jimny. Within this segment, the Jimny appeals to a different type of customer who is more into the sporty, off-roading activities or at least the image of that. Then the other segment which we found has emerged, is the emergence of an urban, technology oriented, young customer who wants a design which is modern and more cutting edge, which we hope to tap into with the Fronx.
The price challenge:
While Maruti Suzuki's growth strategy seems well rounded, the company also has another price hike planned for its models in April 2023. The increase in costs is largely attributed to general inflation and regulatory requirements such as the RDE emission norms. However, how does the automaker expect the demand to remain consistent amidst rising costs?
Srivastava told TOI Auto, "I think we have seen almost 7 price hikes since January 2021, and those were in smaller amounts generally 1.3 to 1.5 percent. In some cases, like January 2023, we announced about 1.1 percent increase in price levels. These were in response to the very large increase in commodity prices they have been increasing, but you might ask us why the price increase was not done in a single go. As you know the material cost is about 75-77 percent of the cost structure of any OEM and that means the profitability and the cost structure is largely affected by material cost. The reason why most OEMs, including Maruti Suzuki, did not increase a large amount in one go, is because in the last 2.5 years there was a lot of uncertainty in the market regarding demand patterns. There was actually the thought that demand will come down drastically because of COVID and lockdown and so on and so forth. And that is one of the reasons why OEMs did not increase the prices in large amounts, fearing a very negative impact on the volumes. At Maruti Suzuki, we are also very conscious of us being market leaders and that we should not compromise and do something which hurts the overall demand and that is why the smaller increases have happened over the last.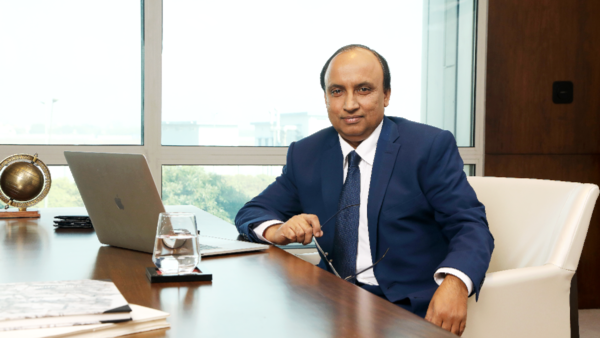 Shashank Srivastava, Senior Executive Officer (Marketing & Sales), Maruti Suzuki Ltd.
However, despite the price challenges, Srivastava was optimistic for Nexa's growth. He told TOI Auto, "As I said earlier that last year we sold 2.55 lakh Nexa cars, this year probably will end up at around 3.7 lakh, which is a growth of almost 47-48%. Next year, thanks to these new models, we are expecting the sales to be even higher and maybe close to 6 lakhs. So it means that the volumes will be pretty substantial and we would obviously require a larger penetration in response to those larger volumes. Currently we have 460 Nexa outlets covering about 280 cities, and we would expect these numbers to increase." In comparison, Arena has 760 large dealerships but in total the network is around 2,600 outlets. This reflects that with less than 25% of network compared to Arena, Maruti Suzuki is looking at Nexa becoming the second largest automotive brand in India. While this does reflect the sheer size of the giant machinery that Maruti Suzuki is, it also shows that the brand has its own set of challenges. Introduction of multiple brands and the emergence of SUVs has resulted in erosion of market share and hence the company's focus on SUVs. That said, will Maruti Suzuki be able to achieve these targets? By the looks of it, the possibility is high and that means newer models and more competition, which will benefit the customers and keep the excitement going in the compact SUV space.