The weather is still outside and ice cream is still our go-to to keep cool and brave the heat. The frozen treat comes in various flavours, which is why we never get bored of it. While vanilla, strawberry, chocolate and more such classic flavours can be easily created at home, why not try something different the next time you plan to whip up flavoured ice cream at home? We are talking about unique flavours that you usually pick at your favourite ice cream parlours or restaurants. Is gulkand ice cream one of them? We are sure it is. The rose-flavoured ice cream always delights our taste buds with its unusual but drool-worthy taste.
Also Read: 5 Mouth-Watering Gulkand Desserts
Gulkand: The Hero Ingredient In Gulkand Ice Cream Recipe
First things first, what is Gulkand? Gulkand, also spelled Gulqand or Gulqand, is a sweet preserve made from rose petals. It's a cherished ingredient in traditional Indian cuisine and has been used for centuries due to its delightful flavour and potential health benefits. The name "Gulkand" itself translates to "sweet rose petal jam" in Persian, giving you a hint of the magic it holds.
Now, imagine taking the sweet, floral essence of Gulkand and infusing it into creamy, velvety ice cream. The result is nothing short of enchanting. Gulkand ice cream combines the creamy richness of ice cream with the fragrant and sweet notes of roses, creating a symphony of flavours.
So, are you ready to recreate a restaurant-style gulkand ice cream recipe at home? We have the perfect recipe for you. And you need just three ingredients for it.
Also Read: Watch – Making Of 2000Kg Gulkand In Factory Stuns Internet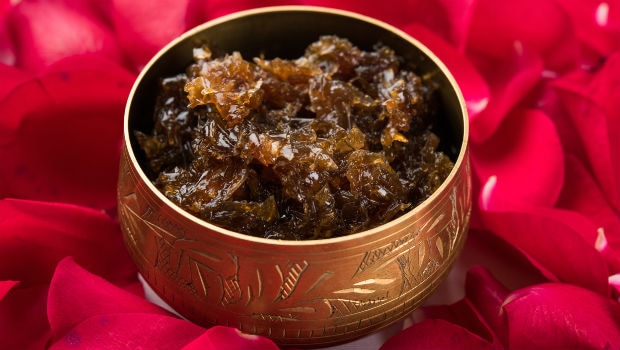 Gulkand is used to create many desserts. Image Credit: iStock
How To Make Gulkand Ice Cream At Home I Gulkand Ice Cream Recipe:
Gather plain vanilla ice cream, gulkand and Roohafza. Yes, that's it! Then all you have to do is mix them together well, and refrigerate till it is set and ice cream infuses the additional flavours. This can take around six hours.
Click here for the complete ingredients list and recipe for gulkand ice cream.
With its rich, creamy texture and the unmistakable fragrance of roses, gulkand ice cream is a dessert that invites you to savour each bite.
About Neha GroverLove for reading roused her writing instincts. Neha is guilty of having a deep-set fixation with anything caffeinated. When she is not pouring out her nest of thoughts onto the screen, you can see her reading while sipping on coffee.