Editor's Note: Sign up for CNN's Meanwhile in China newsletter which explores what you need to know about the country's rise and how it impacts the world.

Hong Kong
CNN
 — 

Israel's war with Palestinian militant group Hamas has sparked a fierce debate on China's tightly controlled social media, driving a wedge between those who support Israel's right to retaliate and a variety of pro-Palestinian voices – including a surge in antisemitic views.
Many in China have been closely following developments in the Middle East and posting their views online since Hamas attacked Israel on October 7, killing more than 1,400 people and capturing some 200 civilian and military hostages now believed to be held in Gaza.
The spiraling conflict has split views on popular platform Weibo in much the same way as it has divided opinion outside of China with posts on the Israel-Hamas war routinely landing in its top trending lists, drawing hundreds of millions of views.
But while there are many posts sympathetic to Israel, criticism of its actions is growing, alongside a rise in more extreme, antisemitic views – which China's powerful online censors have allowed to proliferate.
Deputy Chief of Mission Yuval Waks, of the Israeli Embassy in Beijing, said the sentiment in China has been "very anti-Israeli and, in many cases, antisemitic."
"We are concerned this would create an atmosphere that is poisonous and would put into danger, critical danger, the Israelis in China and Jews who live in China," Waks said.
An Israeli diplomat from the embassy was stabbed in Beijing last week by a foreign national, though the motivation of the suspect, a 53-year-old businessman, is still under investigation.
Waks said he is thankful for Chinese efforts to treat the injured diplomat and keep his colleagues safe, but he called on the Chinese government to issue a stronger condemnation of Hamas.
China has condemned "all acts that harm civilians," but it has not explicitly targeted that condemnation at Hamas, nor named the group in its statements, contrary to many western nations.
"We are bit disappointed to see there is not a clear voice of condemnation from a country which we have a good bilateral relationship with," Waks said, adding that the government position often sets the tone in online conversations.
While Beijing's has sought to strike a neutral tone in official statements, state media coverage of the conflict appears more slanted, often focusing on Israel's airstrikes on Gaza – and the scenes of devastation they created there.
In recent days, China's government has stepped up its own criticism of Israel's siege of the Palestinian enclave, with top diplomat Wang Yi accusing Israel of going "beyond the scope of self-defense" and called for an immediate ceasefire.
United Nations experts and international humanitarian groups have also called for an immediate ceasefire and warned of the crisis in Gaza is spiraling "out of control." According to Palestinian health officials, more than 3,700 people have been killed in Gaza since the start of the Israeli offensive, including more than 1,500 children and 1,000 women.
Speaking in Beijing on Wednesday in a speech broadcast live on Chinese state TV, UN Secretary-General Antonio Guterres said events in Israel "cannot justify the collective punishment of the Palestinian people.
On Weibo, many of the more widely shared anti-Israel posts come from prominent nationalist influencers that are often hostile to the West.
And while many have criticized Israel's actions, both historically, and during their ongoing war against Hamas, others have shared antisemitic conspiracies and hateful comments.
One popular nationalist account, which boasts more than 2 million followers has posted memes featuring Adolf Hitler, while others have praised the former German dictator, who was responsible for the deaths of millions of Jews during World II.
Others popular accounts have lashed out at Israel's long-standing relationship with the United States.
One well-known account with 6.6 million followers accused Israel of failing to side with China when it was sanctioned by the US, and asked why China would support Israel now.
Research scientist Xiao Qiang, from the School of Information at the University of California Berkeley, said large nationalist accounts supportive of the government often dominate the debate online in China, where they compete with each other for attention by making outlandish claims.
"You go to the very extreme to attract eyeballs. There is a commercial initiative behind it," he said.
The lack of accurate information also contributes to the promotion of harmful stereotypes, suggested Xiao. "There is not much understanding at all when you only read information provided by the government."
Antisemitism has long existed on China's internet and some parts of state media, with some conspiracy theories gaining traction in recent years and even being cited by official media outlets.
Galia Lavi, deputy director of the Diane & Guilford Glazer Israel-China Policy Center in Israel suggested the failure of authorities to respond to antisemitic messages online, "especially when you have such an efficient censorship system," acts like a tacit endorsement, just as China has failed to condemn Hamas.
"The lack of condemnation of Hamas by Chinese officials gives it support," she said.
As an increasing number of China watchers and Israeli scholars pointed out the rise in antisemitic sentiment in China, some Chinese diplomats appeared to have taken note. On Sunday, Assistant Foreign Minister Hua Chunying posted on X, formerly known as Twitter, that "the Chinese people provided shelter to 20,000 Jewish refugees in Shanghai during WWII."
Although the overwhelming sentiment online is critical of Israel, not all voices have taken the same stance. On Weibo, some have also decried Hamas' "acts of terrorism," calling for it to be defeated, while others have expressed sympathy for both sides.
"Stand with the people of Israel," another user wrote in a recent comment, drawing 1,600 likes under a post by the Israeli Embassy, which has boosted its average number of daily posts.
The Israeli diplomatic outpost has been active on Chinese social media, Lavi, from the Diane & Guilford Glazer Israel-China Policy Center told CNN.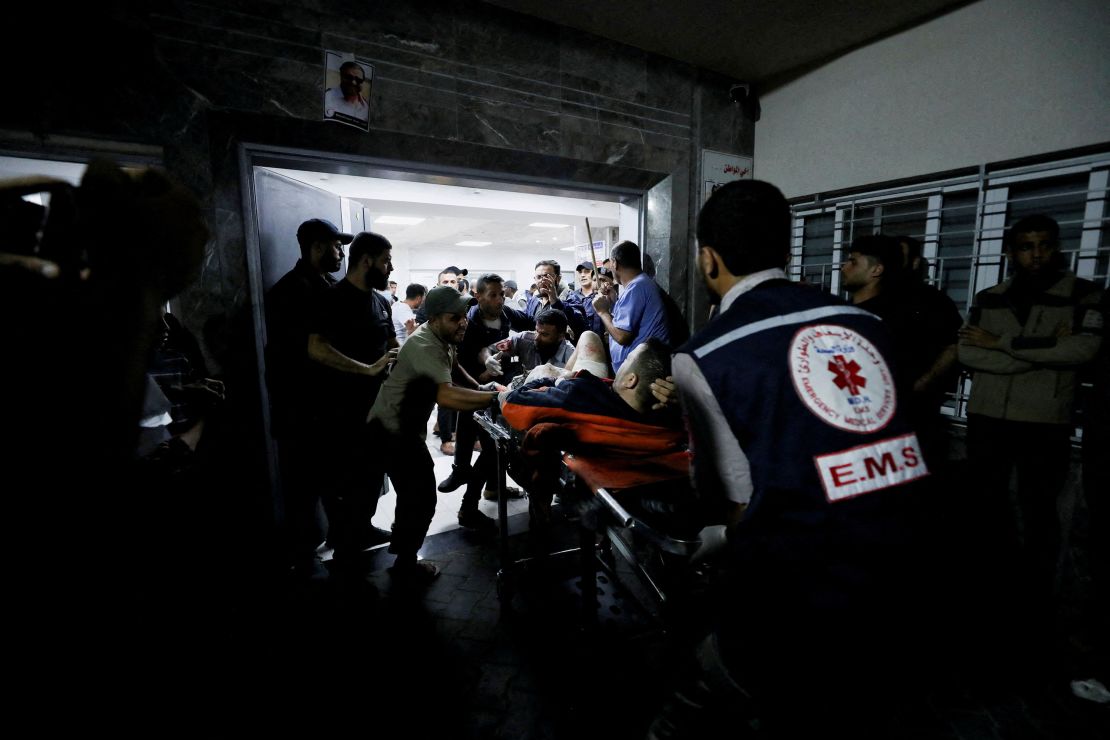 "In times like this, it is only natural that the Israeli Embassy will be more active, trying to tell the world what has happened," said Lavi.
The Israeli Embassy dedicated a number of posts to Noa Argamani, an Israeli young woman of partial Chinese descent, who was seen in videos being forcibly taken away from her boyfriend by militants during an attack on a music festival that left more than 260 dead. Both are now believed to have been taken hostage.
But while the post generated some positive engagement, it has also drawn a flood of sharp criticism. A nationalist commentator, with more than 190,000 followers and a banner picture that said "protect China," asked why they should care about Argamani's situation.
"Given her whole family is now Israeli, shouldn't she be reaching out to the Israeli government for help when she runs into trouble?" asked the commentator.
The post garnered 24,000 likes and was shared more than 500 times. Others accused the Israeli Embassy of "exploiting women and children for sympathy."
Wendy Zhou, a doctoral researcher who studies the Chinese internet at the Georgia State University, said one of the reasons the war has drawn so much attention online in China is because it provides an avenue for political expression in an otherwise tightly controlled space.
China bans foreign social media platforms and censors comments deemed marginally sensitive by the Chinese Communist Party. Because of that, she said, commentators often air views that "go beyond the event itself, intertwining with perceptions of the Chinese government's stance, national priorities, and the relationship between the state and society."
Although China has developed close economic ties with Israel in recent years, its support for Palestine dates back decades to the Mao era. Beijing was one of the first countries to recognize the Palestinian Authority and has repeatedly backed the Palestinians in votes at the UN.
Some of the views being shared on Weibo can be attributed to the prevalent anti-US sentiments and China's longstanding support for the Palestinian cause, said Zhou.
"Many comments also highlight China's peace-making efforts and draw parallels between the suffering of the Palestinian people and China's own historical experiences with colonization."