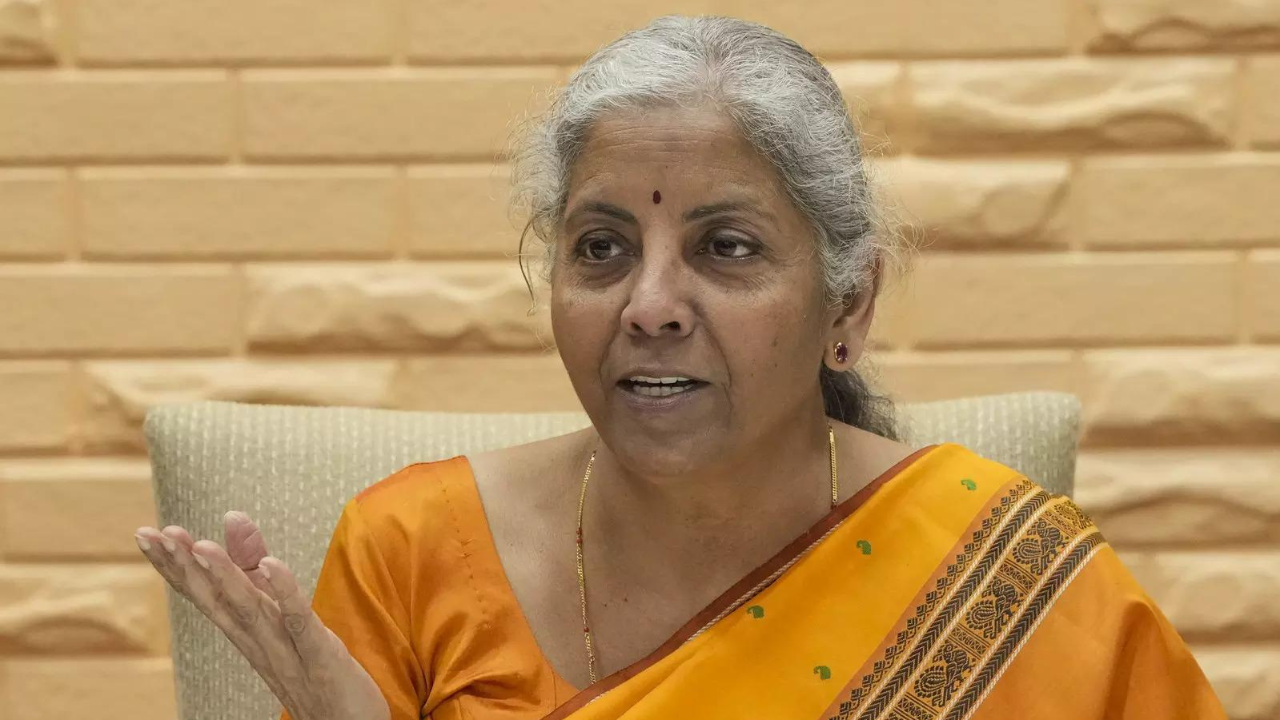 NEW DELHI: The Reserve Bank of
India
(RBI) is "very experienced" and fully aware of the matter related to the Adani Group crisis, union finance minister Nirmala Sitharaman on Saturday.
"India's regulator (RBI) is very experienced and they are the experts in the domain, they are on their toes as always and not just now. So I will leave it there," Sitharman said during a press conference, in response to a query by a reporter who asked whether an expert committee was set up concerning the situation that has arisen following the damaging report by US-based short seller Hindenburg Research on Adani Group.
The minister was addressing a joint conference following the customary post budget meeting of the Central Board of Directors of the apex bank.
Recently there was a major crash in Indian stock market in the wake of a report by US short-seller Hindenburg Research on the Adani Group.
The US firm has accused the Indian conglomerate of engaging in fraudulent transactions and share-price manipulation, which the Adani Group has denied it.
The Supreme Court recently heard a petition seeking its intervention in the Adani row. The apex court has sought a response from the finance ministry and the statutory market regulator, SEBI on how to ensure that Indian investors are protected in future against sudden volatility.
'More money in hands of taxpayers'
Meanwhile, Sitharaman said the new tax regime announced in her budget, would leave more money in the hands of taxpayers.
"The way we allowed for standard deduction and also the rates which have been fixed, tax rates which have been fixed for different slabs, it has actually left more money in the hands of the people, the taxpayer, the household," she said.
Sitharaman in her latest Budget proposed to extend the Rs 50,000 standard deduction benefit to persons opting for the new tax regime.
"I don't think it is necessary for the government to even induce any such measures. A person who earns his money and who runs his household is wise enough to know where he has to put his money…So I've not discouraged him from doing it nor am I incentivizing them to do anything in particular. It's for him to take a call," she said.
Under the revamped concessional tax regime, which will be effective from the next fiscal, no tax would be levied on income up to Rs 3 lakh. Income between Rs 3-6 lakh would be taxed at 5%; Rs 6-9 lakh at 10%, Rs 9-12 lakh at 15%, Rs 12-15 lakh at 20% and income of Rs 15 lakh and above will be taxed at 30%.
However, no tax would be levied on annual income of up to Rs 7 lakh.
(With inputs from agencies)