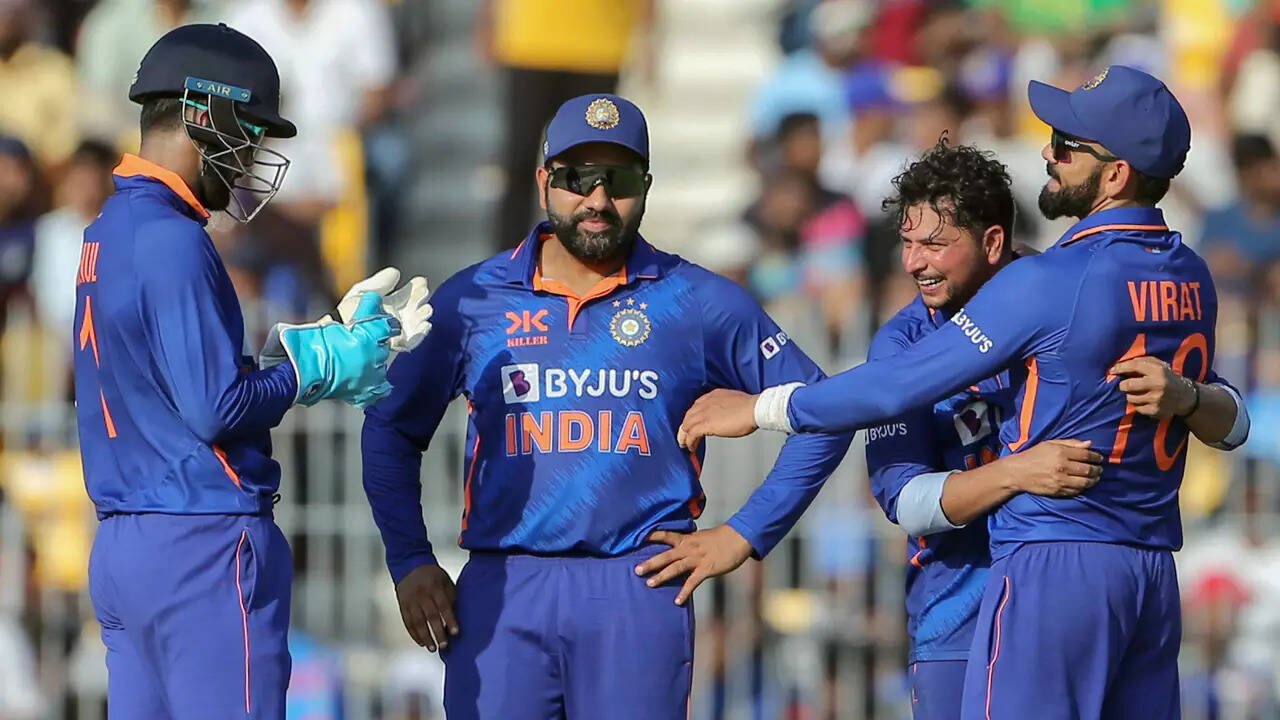 NEW DELHI:
India
skipper
Rohit Sharma
wants his national team mates to manage their workload during
the Indian Premier League (IPL)
ahead of the ODI World Cup on home soil later in the year.
A recurring back injury kept middle order batter Shreyas Iyer out of the home one-day series against Australia, which
the tourists won 2-1 on Wednesday
, while pace spearhead Jasprit Bumrah has been out since September due to back issues.
Rohit said that players should consider skipping the occasional
IPL
matches, but also conceded that now it's all up to the franchises.
"It's all up to the franchises now. They own them now," Rohit, who leads Mumbai Indians in the IPL, told reporters after India's 21-run loss in Chennai on Wednesday.
Rohit acknowledged that IPL sides will look to field their best team in every match and said it was up to the players to look after themselves ahead of the World Cup in October-November.
"We have given some indications to the teams but at the end of the day, it's up to the franchises, and more importantly, it's up to the players," Rohit said.
"They are all adults, they have to look after their bodies. If they feel it's getting a bit too much, they can talk about it and take a break in one or two games. I doubt if that will happen."
In terms of form, Rohit played down the struggles of Suryakumar Yadav during the ODI series, the world's top ranked T20 batter falling for a first-ball duck in each of the three matches.
"I don't know how much to look into it. He got three good balls, to be honest," Rohit said.
"He plays spin so well … That's why we held him back and gave him that role for the last 15-20 overs where he can play his game, but it's really unfortunate he could only play three balls. That can happen to anyone."
(With inputs from Reuters)