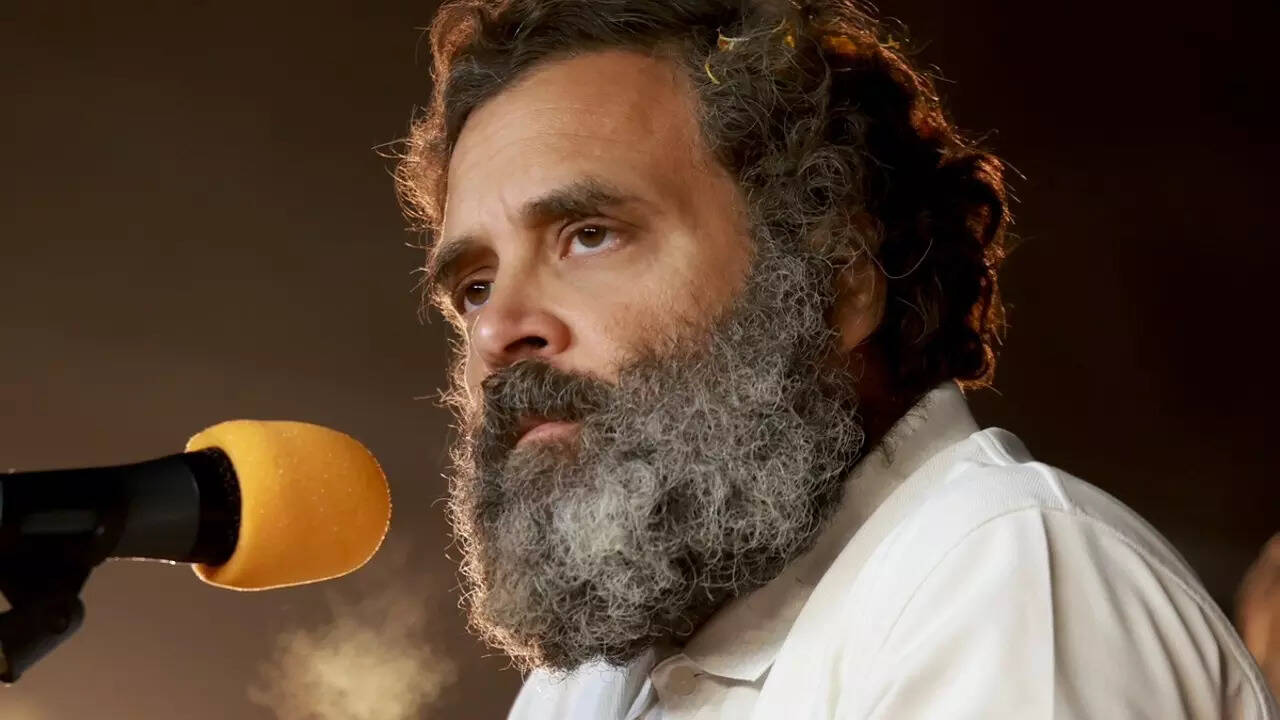 NEW DELHI:
Rahul Gandhi
on Monday revealed that he decided to wear only T-shirts during the Congress' ongoing Bharat Jodo Yatra after meeting poor girls 'shivering in torn clothes' in Madhya Pradesh.
"People ask me why I am wearing this white T-shirt, don't I feel cold. I will tell you the reason. When the yatra began … in Kerala, it was hot and humid. But when we entered Madhya Pradesh, it was slightly cold. One day three poor girls in torn clothes came to me … When I held them, they were shivering as they were not wearing proper clothes. On that day, I decided that till the time I don't shiver, I will only wear a T-shirt," the Congress leader said.
Rahul was addressing a street corner meeting in Haryana's Ambala.
His response comes ammid talk raging about the leader wearing a T-shirt despite the winter chill during the Bharat Jodo Yatra.
Rahul Gandhi said that he wants to give out a message to those girls.
"When I start shivering, then I will think of wearing a sweater. I want to give a message to those three girls that if you are feeling cold, then Rahul Gandhi will also feel cold," he said.
During the Uttar Pradesh-leg of the yatra, the Wayanad MP had last week pointed out that the media doesn't ask why children of poor people are walking without a sweater or a jacket during the winter season.
"Many children of poor farmers and labourers walk with me in the yatra wearing torn clothes. But the media does not ask why children of poor farmers and labourers are walking without a sweater and jacket during the winter season," the former Congress chief had said.
"My being in T-shirt is not a real question, the real question is why are the farmers, poor labourers of the country and their children are in torn clothes, T-shirts and without sweaters," he had said in Baghpat.
Currently, the march is passing through Haryana.
The yatra, which started from Kanyakumari in Tamil Nadu on September 7, will end after reaching Srinagar on January 30 with Gandhi hoisting the national flag there.
The march has so far covered Tamil Nadu, Kerala, Karnataka, Andhra Pradesh, Telangana, Maharashtra, Madhya Pradesh, Rajasthan, Delhi and Uttar Pradesh.
-With agency inputs