There's barely a foodie who can resist the lip-smacking taste of fried chicken. A chicken lover finds his or her paradise in this delectable dish. Bollywood celebrities too can't escape its temptation. Giving us proof of this is Varun Dhawan. The actor is finishing off the last few shoot schedules for Jug Jugg Jeeyo in freezing temperatures. What came to his rescue was a bucket of KFC. The actor shared a video of his food adventures. He showed us his bucket of fried chicken and said, "It's -18 degrees and we are feasting on some good old Kentucky fried chicken. Oh… I am not even paid to do this."
Doesn't that make you crave? If you too are a fried chicken lover, rustle up some fried chicken recipes in your kitchen. Here are some recipes to help you:
This South-Indian semi-dry snack will set your heart racing with its rich medley of indigenous spices and tantalising flavour of soy sauce mixed with garlic. Try this easy recipe and you won't regret it.
Want a quick yet appetising snack with the deliciousness of juicy chicken? Make this one with hung curd, fried chicken and a whole lot of spices.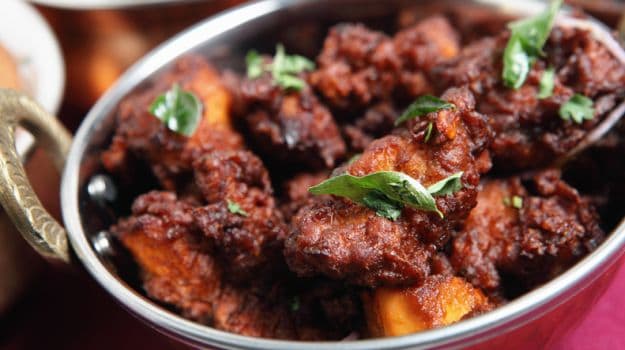 If you are craving some KFC-style chicken wings, don't order in yet. Take a few minutes to cook it in your own kitchen. Yes, you heard us right. Though the global food outlet keeps its recipe a secret, you can whip it up quite easily. Pair it with your favourite dip.
This fried chicken recipe is quite different and can pique the interest of foodies who love to try interesting dishes. First, poach the chicken and then fry it with garlic to let the flavours infuse well. Also, serve it with garlic mayonnaise.
Get this classic dish on your plate with just a few simple steps. The oriental flavours will burst into your mouth each time you take a bite. The fried chicken chunks add a crispy and juicy texture to the dish.
Try out these recipes and let us know how you liked the taste of it!