CNN
 — 

Hezbollah is an Iran-backed Islamist movement with one of the most powerful paramilitary forces in the Middle East. The group, which has its main base on the Israel-Lebanon border, could become a wildcard player in the Hamas-Israel war, and spark a wider regional conflict.
The conflict that started with Hamas' deadly attacks on Israel – which Israeli officials say killed 1,400 people – has already had broad ramifications in the Middle East, and triggered diplomatic rifts and protests around the world.
Following the attacks on October 7, Israeli airstrikes have killed more than 3,500 people in Gaza, according to Palestinian health officials.
The fallout is palpable on the Lebanon-Israel border, where Hezbollah and Israel have been engaged in low-rumbling tit-for-tat skirmishes since the war began, putting the entire region on a knife's edge.
Here's what else to know about Hezbollah.
Hezbollah emerged from the rubble of Israel's 1982 invasion of Lebanon, when Israeli forces took almost half of Lebanon's territory. This included Beirut, where Israeli forces, along with right-wing Israel-allied Christian Lebanese militias, laid siege to the western part of the capital to drive out Palestinian militants.
Israel's operation resulted in more than 17,000 deaths, according to contemporary reports, and an Israeli inquiry into a massacre at the Beirut refugee camp of Sabra and Shatila, one of the bloodiest events in the region's recent history. The investigation, known as the Kahan Commission of Inquiry, held Israel indirectly responsible for the massacre that was carried out by right-wing Christian Lebanese fighters.
Estimates for the number of deaths at Sabra and Shatila vary between 700 and 3,000.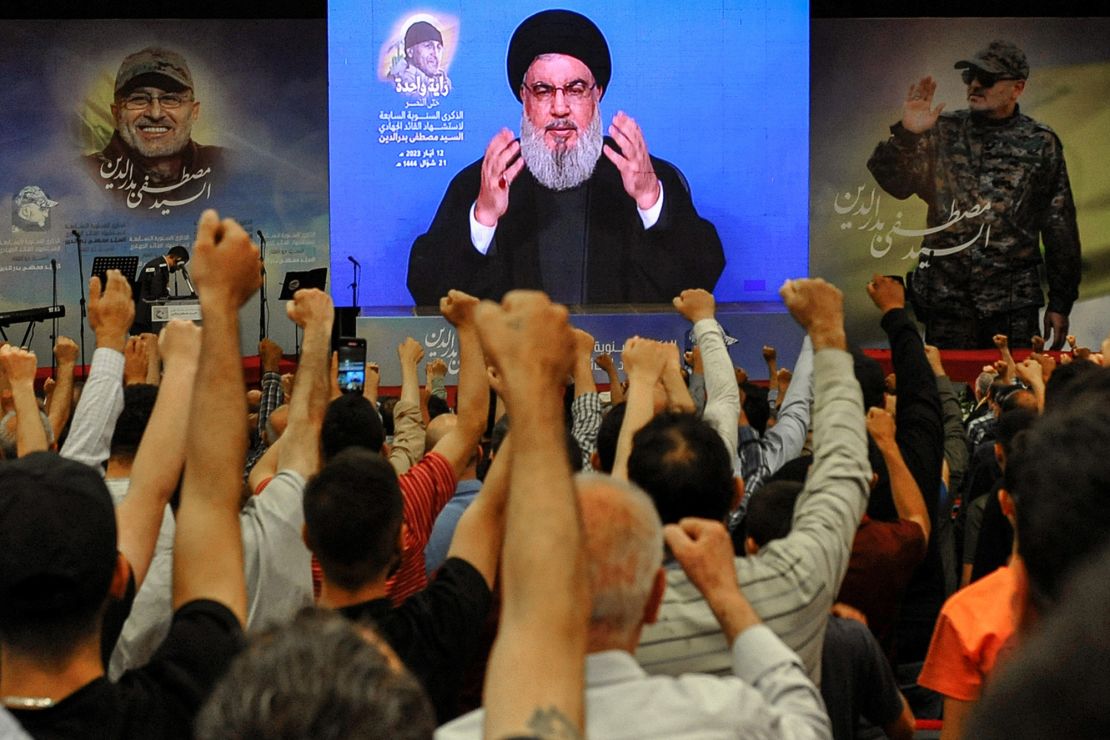 As droves of Palestinian fighters left Lebanon, a band of Shia Islamist fighters trained by the nascent Islamic Republic of Iran burst onto Lebanon's fractious political landscape. The rag-tag group had an outsized and violent impact. In 1983, two suicide bombers linked to the faction attacked a US marine barracks in Beirut, killing almost 300 US and French personnel, and some civilians.
A year later, Iran-linked fighters bombed the US Embassy in Beirut, killing 23 people. In 1985, those militants coalesced more formally around a newly founded organization: Hezbollah.
The group made no secret about its ideological allegiance to Tehran and received a steady flow of funds from the Islamic Republic. This helped propel Hezbollah to prominence. It became a participant in Lebanon's civil war, which ended in 1990, and led a fight against Israeli forces occupying southern Lebanon, ultimately driving them out in 2000.
In Lebanon, Hezbollah is officially considered a "resistance" group tasked with confronting Israel, which Beirut classifies as an enemy state. Yet much of the Western world has designated Hezbollah a terrorist organization, largely since Argentina blamed the group for the 1992 attack on the Israeli Embassy in Buenos Aires, killing 29 people, and the 1994 bombing of a Jewish community center, killing 85, also in the capital.
Both Iran and Hezbollah denied responsibility for those attacks.
In 2011, the pro-democracy Arab Spring protests spiraled into proxy wars that spread through much of the Middle East. Hezbollah was an active participant, fighting alongside Iran-aligned forces in Syria and Iraq. Soon after, it was also designated a terror organization by several Arab countries.
But that barely dented the group's power. During the years-long proxy battles, it experienced a meteoric rise, evolving from guerrilla insurgents into a regional fighting force.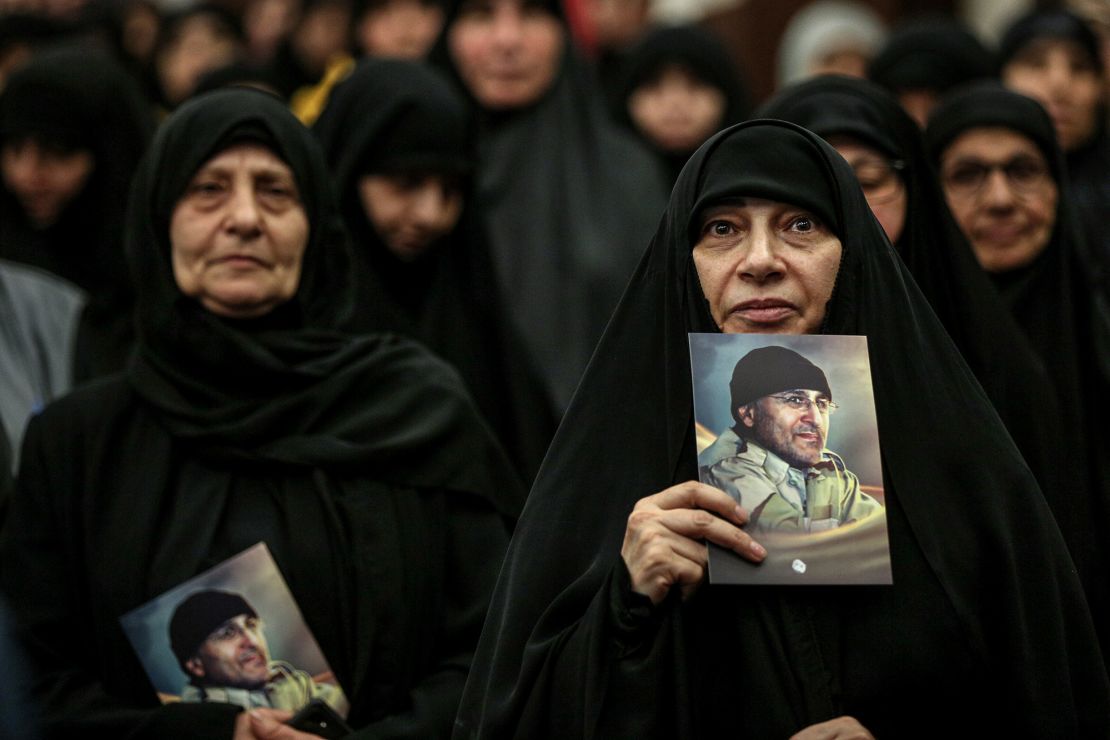 Hezbollah and Hamas haven't always seen eye to eye. The two Islamist groups fought on opposing sides of Syria's uprising-turned-civil war with Hezbollah fighting on behalf of Syrian dictator Bashar al-Assad while Hamas militants supported the predominantly Sunni opposition.
Hezbollah is a group from the Shia branch of Islam, while Hamas is Sunni.
When the Syrian war wound down in most parts of the country toward the end of the last decade, Hamas and Hezbollah set their differences aside. Hezbollah chief Hassan Nasrallah has repeatedly praised the growing alliance between the two groups.
Hamas' leaders have met with Nasrallah several times over the last year, and the Gaza-based group's deepening connections with Tehran are widely known.
While Hezbollah fought battles further afield, troubles began brewing on their home turf in Lebanon. Repeated cycles of economic and political crises over the last two decades have dealt a blow to the group's popularity outside of its Shia support base.
The group became beleaguered by wider economic problems that it proved powerless to address. It served as a bulwark against Lebanese protests demanding change from a political elite widely accused of corruption, and even dispatched supporters to beat peaceful demonstrators.
Hezbollah has also been largely successful in quashing a judicial investigation into the Beirut port blast that laid waste to large parts of the city in August 2020.
But that may prove immaterial to the group's goals. Hezbollah is arguably Iran's most effective non-state partner. And while its regional influence expands, it may only become a more formidable nemesis to its long-time foe, Israel.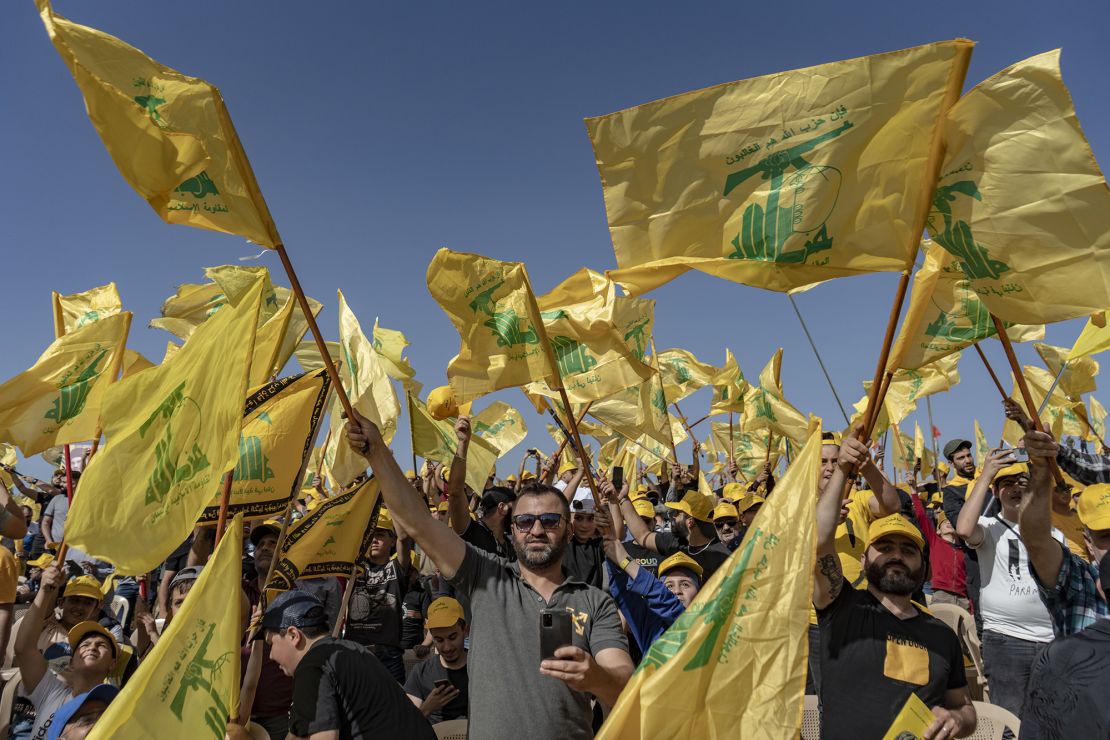 It is still unclear whether Hezbollah will intervene in the Hamas-Israel war on behalf of the Palestinians. On the one hand, it shares Hamas' ultimate goal of destroying the Jewish state. On the other, Hezbollah has everything to lose.
Israel remains the most sophisticated army in the Middle East by far, boasting some of the most advanced weapons in the world, with US support. Moreover, its war with Gaza offers a cautionary tale. In response to Hamas' wide-scale and lethal surprise terror attack, Israel has killed more Gazans than it has in any other war with the blockaded coastal strip. This has sent a chilling message to Lebanon, still reeling from the devastating economic crisis of 2019, which has left much of the nation in disrepair.
Israel may also be hesitant to try its luck with the Iran-backed group. A war with Hezbollah in Israel's north could ignite a third front in the Israeli-occupied Golan Heights, which separates Israel from Iran-aligned forces, including the Islamic Revolutionary Guard Corps, an elite wing of the Iranian military.
While Hezbollah's arsenal may be no match for Israel's, it does boast precision guided missiles, which are far more sophisticated than the shoddy Soviet-era rockets they used in their most recent conflict with Israel in 2006. Nasrallah claims his forces consist of more than 100,000 units, comprising active fighters and reservists.
Should Hezbollah get involved in the war, it would open up a multifront conflict, propelling the Middle East into uncharted territory with unpredictable consequences.