These days, the country is immersed in celebrations. After observing Navratri and Dussehra, we have now shifted our focus to the upcoming festival of Diwali. Diwali, the festival of lights, is celebrated to commemorate Lord Rama's return home after a fourteen-year exile. Diwali, also known as Deepavali, is one of India's most widely celebrated festivals. This year, Diwali will be celebrated on November 12, 2023. Preparations for Diwali start well in advance, and on the day of the festival, Goddess Lakshmi and Lord Ganesha are worshipped. Cleanliness holds special importance during Diwali puja, prompting people to start cleaning their homes several days in advance. They illuminate their homes with the glow of lamps and, after the puja, enjoy delectable dishes.
Also Read: Achaari Lachha Paratha: A Spicy Twist On A Beloved Classic – Try It Now
Diwali 2023 Date | When is Diwali 2023?
Diwali will be celebrated on November 12, 2023 (Sunday) this year. It is a five-day festival, commencing with Dhanteras on November 10, Narak Chaturdashi (Chhoti Diwali) on November 11, Diwali on the third day, Govardhan Puja on November 14 (the fourth day), and concluding with the festival of Bhai Dooj on November 15 (the fifth day).
Diwali 2023: Significance Of Diwali And Auspicious Time For Worship
Diwali, according to the Hindu calendar, is celebrated in the month of Kartik. As previously mentioned, on this day, Lord Shri Ram returned to Ayodhya with his wife Sita and brother Lakshman after completing a fourteen-year exile. The residents of Ayodhya celebrated Lord Shri Ram's return by illuminating lamps and decorating their homes to express their happiness. Consequently, Diwali symbolises the triumph of light over darkness and good over evil. Worshiping Goddess Lakshmi, the goddess of wealth, is a tradition on the auspicious day of Diwali to ensure her blessings remain with her devotees. It is believed that on this day, Goddess Lakshmi descends to Earth to bless her devotees. Therefore, this year, acquaint yourself with the 'auspicious time' for worshipping Goddess Lakshmi.
Diwali 2023 Puja Muhurat and Timings:
Deepavali Lagna Puja on Sunday, November 12, 2023 
Vrishabha Lagna Muhurat (evening) – 05:39 PM to 07:35 PM 
Duration – 01 Hour 56 Mins 
Simha Lagna Muhurat (midnight) – 12:10 AM to 02:27 AM, Nov 13 
Duration – 02 Hours 17 Mins 
Amavasya Tithi Begins – 02:44 PM on Nov 12, 2023 
Amavasya Tithi Ends – 02:56 PM on Nov 13, 2023 (Source: Drikpanchang.com) 
Also Read: 5 Korean Delicacies You Can Enjoy For Breakfast
No Indian festival is complete without a sumptuous feast, and Diwali is no exception. On the auspicious occasion of Diwali, it is customary to prepare a variety of popular Indian sweets, chaat, and main course dishes.
Here Are 5 Best Recipes for Diwali 2023:
1. Kaju Barfi: 
Kaju Katli, a diamond-shaped barfi made from cashews and milk, is the most beloved sweet during Diwali celebrations. It is easy to prepare and can be made at home in less than an hour. This Diwali, surprise your family with this delicious treat. Click here for the recipe.
2. Rasmalai: 
Rasmalai, an all-time favourite dessert made with chhena, cardamom, and milk, melts in your mouth due to its creamy texture. Follow our recipe to prepare soft rasmalai this Diwali. Click here for the recipe. 
3. Dahi Bhalla: 
Chaat is a popular choice for any occasion in India, and Dahi Bhalla Chaat is often prepared in Indian homes during Diwali. Dahi Bhalla is made from balls of urad dal batter and served with sweet and green chutney along with curd. Click here for the recipe.
4. Dal Makhani: 
A classic recipe perfect for Diwali, Dal Makhani features urad dal cooked with tomato and onion spices, enriched with fresh cream and butter for a creamy texture. Pair it with naan for a delightful meal. Click here for the recipe.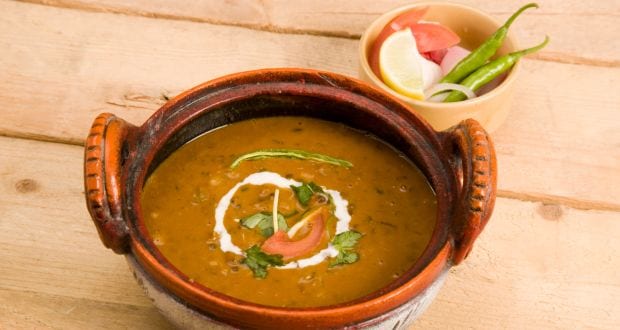 5. Kadhai Paneer: 
A popular Indian recipe, Kadhai Paneer is a great choice for the main course during Diwali. Cubes of cheese are cooked with capsicum and onion pieces in a spicy gravy. You can make it at home this Diwali with this easy recipe.
Happy Diwali 2023!