Navratri, the nine-day fasting festival dedicated to Goddess Durga, is a time of deep reverence and spiritual observance for many. While fasting practices vary, one common thread is the consumption of satvik or pure, foods that exclude regular grains and ordinary salt. However, this doesn't mean you have to miss out on some delectable dishes. In fact, there are several flours derived from alternative grains that not only align with fasting norms but also offer a burst of flavour. Let's explore these fasting-friendly flour options.
Also Read : When Is Maha Navami 2023? Know Date, Puja Timings, Rituals And Special Navami Recipes
1. Buckwheat Flour (Kuttu Atta)
Gluten-free and packed with essential nutrients, buckwheat flour is a versatile option. From lip-smacking puris to wholesome cheelas and dosas, this flour is a popular choice during Navratri, Sawan, and Shivaratri.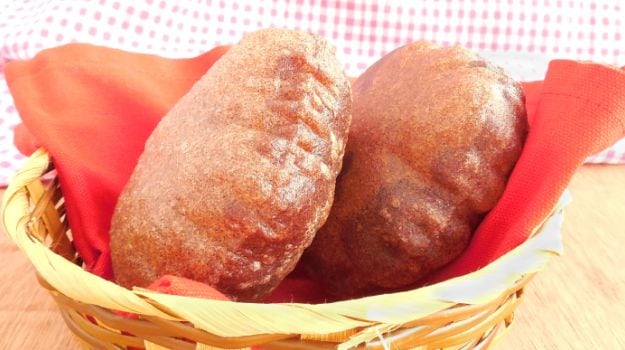 2. Water Chestnut Flour (Singhare Ka Atta)
The delicate nutty flavour of water chestnut flour is a staple during fasting periods. Known for its calcium-rich composition, this flour adds a unique touch to barfis, halwas, puris, and pakodas, especially when combined with buckwheat flour.
3. Sago Flour (Sabudana Flour)
Sabudana, a common fasting ingredient, is a light-on-the-stomach option. You can transform it into flavorful puris, parathas, or rotis, pairing it perfectly with potato-based dishes.
4. Sweet Potato Flour (Shakarkandi Atta)
While sweet potatoes often make delightful chaats, their flour form is equally enticing. Rich in dietary fibre, this flour serves as an excellent base for crafting an array of Vrat-special recipes.
5. Amaranth Flour (Rajgira Atta)
Gluten-free and known for its potential weight loss benefits, Rajgira flour offers a healthy choice during fasting periods. From delectable chikkis and laddus to flavorful puris and tikkis, the options are plenty and guilt-free.
So there you have it! The next time you find yourself perplexed about which grains or flours to opt for during the fasting period, refer back to this comprehensive list. Enjoy these versatile flours without a hint of confusion and savour the delights of the festive season.
About PayalFood in the mind, Bollywood in the heart – these two things often shimmer in Payal's writing. Besides penning thoughts, Payal enjoys a playful tango with new and delicious recipes. Roaming around is her jam; whether catching up on the latest flicks or grooving to the beat, Payal knows how to keep her empty moments brimming with flavour and rhythm.