CNN
 — 

As a boat carrying 400 migrants drifted, out of fuel, along a perilous migration route in the central Mediterranean last week, Italian authorities led a major rescue operation following the reported refusal of Maltese authorities to retrieve those on board.
Passengers' desperate pleas for aid went unheeded for nearly a week before they finally reached Italian shores on Wednesday, along with 800 migrants stranded for more than 10 days on another vessel.
Many of the migrants fell to the ground once they climbed ashore, severely dehydrated and covered in vomit from the rough seas, witnesses said. Few were wearing life jackets.
NGOs operating in the area, including German organization Sea-Watch International, said they had repeatedly alerted Maltese authorities to the boat, only to be ignored.
"Malta rather takes the enormous risk of 400 people dying than care for these people themselves," Sea-Watch said.
The Armed Forces of Malta (AFM) told local media that no rescue was requested by people on board the ship, according to the Malta Independent. They did not respond to CNN's request for comment.
But the episode was yet another tussle between EU countries that sheds a fresh spotlight on the bloc's inability to negotiate who should accommodate a spike in migrant arrivals, something that critics say is only leading to further suffering and tragedy.
By the time the occupants of the first two boats finally reached safety, two more, both containing around 450 people, had been spotted at sea. Again, Sea-Watch International alerted both Italian and Maltese authorities, it confirmed to CNN, but no rescue was launched immediately by either country.
The number of undocumented people arriving on European shores by sea has skyrocketed so far this year due to conflict, global inequality and the climate crisis.
More than 36,000 migrants arrived in the Mediterranean region of Europe from January to March this year, nearly twice the number compared with the same period in 2022, according to the latest figures from the UN's refugee agency (UNHCR). It is the highest number since the refugee crisis that peaked in 2015 and continued into the first months of 2016, when the arrival of more than one million migrants on Europe's shores led EU solidarity to collapse into bickering and border chaos.
So far this year, more than 98% have arrived by sea, against 2% by land, the highest share since 2016, according to the UN. And an estimated 522 migrants have died or gone missing en route, the UN data shows, capturing the lack of safe and legal routes available to refugees and asylum seekers.
"People flee because they have to get away from these very difficult situations at home," said Jenny Phillimore, a professor of migration and superdiversity at the University of Birmingham in central England.
"Why are they taking these risks and getting into the boats? Because there are no safe and legal routes – they have no choice."
Every year, tens of thousands of migrants fleeing war, persecution and poverty risk treacherous routes to Europe in search of safety and better economic prospects.
But the lack of safe and legal migration corridors available to refugees and asylum seekers can lead to deadly consequences.
In March, at least 28 migrants died after their boats sank off the coast of Tunisia as they tried to cross the Mediterranean to Italy. The month prior, at least 93 people were killed after a wooden boat carrying migrants from Turkey crashed on the rocks off the coast of Calabria in southern Italy.
Further north, four people died in December after a small boat believed to be carrying migrants capsized in the English Channel, in one of the busiest shipping lanes in the world.
In many cases, migrant vessels are overcrowded and unfit for the journey, and the need to expend resources to rescue those on board can lead to European countries shifting responsibility because authorities "don't want people landing on their shores," added Phillimore.
"Italy has long been one of the countries that (has) seen a larger proportion of arrivals across the Mediterranean, in comparison to northern European countries. Whilst the EU Commission has tried to instigate sharing and quotas, it really hasn't worked out," she said.
Italy's cabinet on Tuesday issued a state of emergency following the migrant boat arrivals. Those on the vessels are considered migrants, even if they come from countries that qualify for asylum status. They are not recognized as refugees until the lengthy process is completed.
Italy's populist, right-wing Prime Minister Giorgia Meloni is set to introduce new legislation this month that will tighten rules to include forced repatriation for migrants who do not meet refugee status requirements. Currently, migrants who do not meet those standards are given a notice to leave the country, but unless they are stopped by law enforcement, expulsion is rarely enforced.
The amendments are likely to pass given strong support from opposition lawmakers and the European Union, as well as Meloni's large majority in parliament. Italy has asked its EU partners for help in the repatriation and processing of migrants as well as in hosting those who do qualify for refugee status under protocols stipulated by UNHCR.
Elsewhere in Europe, humanitarian bodies have called out leaders for proposing policies aimed at restricting border access to alleviate pressure on rich countries, where systems for dealing with undocumented migrants are overwhelmed.
Opposition lawmakers and human rights campaigners recently criticized the UK government for "cruel" and unworkable plans to house migrants in disused military bases and barges rather than hotels.
It came as British Prime Minister Rishi Sunak's cabinet faced accusations of violating international law with a proposed illegal migration bill, which plans to send refugees and asylum seekers who arrive in the United Kingdom by boat either to Rwanda, or to their country of origin.
In 2022, 74,751 asylum requests were made in the UK, according to the UK government. The total number of people waiting for an asylum decision more than doubled between 2020 and 2022, from around 70,000 to 166,300, according to the Home Office. Critics say the UK immigration system has been neglected and is failing.
"The bill would prevent a large group of extremely vulnerable refugees from relying on human rights protections, by leaving it up to the Home Secretary to decide who should be protected and who should be deported – and excluding the courts almost entirely," Adam Wagner, a leading human rights barrister, told CNN in March.
In Italy, 77,195 applied for asylum last year, according to the Italian Interior Ministry. Of those, 52,625 applications were examined and 53% were denied asylum. Those who are denied can appeal the decision, but most slip away and go undocumented.
Further west, in France, of the 137,046 asylum requests that were registered in 2022, 56,179 were granted, according to the French Interior Ministry. Germany's Federal Office for Migration and Refugees said that 244,132 asylum applications were filed in 2022. Of those 72.3% were granted, with some of the approved applications including backlog requests from the previous year.
In Greece, 37,300 applications for asylum were lodged, about a third more than 2021, according to the European Union Agency for Asylum. Of those, 30,886 were examined, and of those 19,243 were granted and 11,643 were denied.
A month prior, UNHCR condemned reports that nearly 100 migrants were stripped of their clothes at the border between Greece and Turkey. In 2021, Greece finished building a 40-kilometer (25-mile) wall along its border with Turkey amid concerns that the Taliban's takeover of Afghanistan could cause an influx of people seeking asylum.
Greece was at the heart of Europe's migrant crisis in the mid-2010s, when millions of refugees and migrants from Syria, Afghanistan and Iraq journeyed across the continent. It has taken a hardline stance since then, rejecting pleas from Turkey and international organizations to allow more migrants through its borders.
"The answer to this problem is not just the response of one country, certainly the countries who have fuelled the geopolitical inequalities and have generated the type of problems people are fleeing … also have a responsibility and the Global North are not pulling their weight," said Phillimore.
"(Countries in) the Global North have more money, but they are taking far fewer people."
European leaders' failure to coordinate a cohesive response to increased migrant arrivals and relocate asylum-seekers across the continent has created a "political deadlock," according to researchers.
During the migrant crisis in 2015, a confluence of political conflicts including the rise of ISIS, the Syrian civil war, and instability in Afghanistan in the Middle East and elsewhere drove record numbers of people to leave their homes and try to make the crossing to Europe.
That year, 1,000,573 people reached Europe via the Mediterranean by sea, with almost 4,000 feared drowned, according to UNHCR.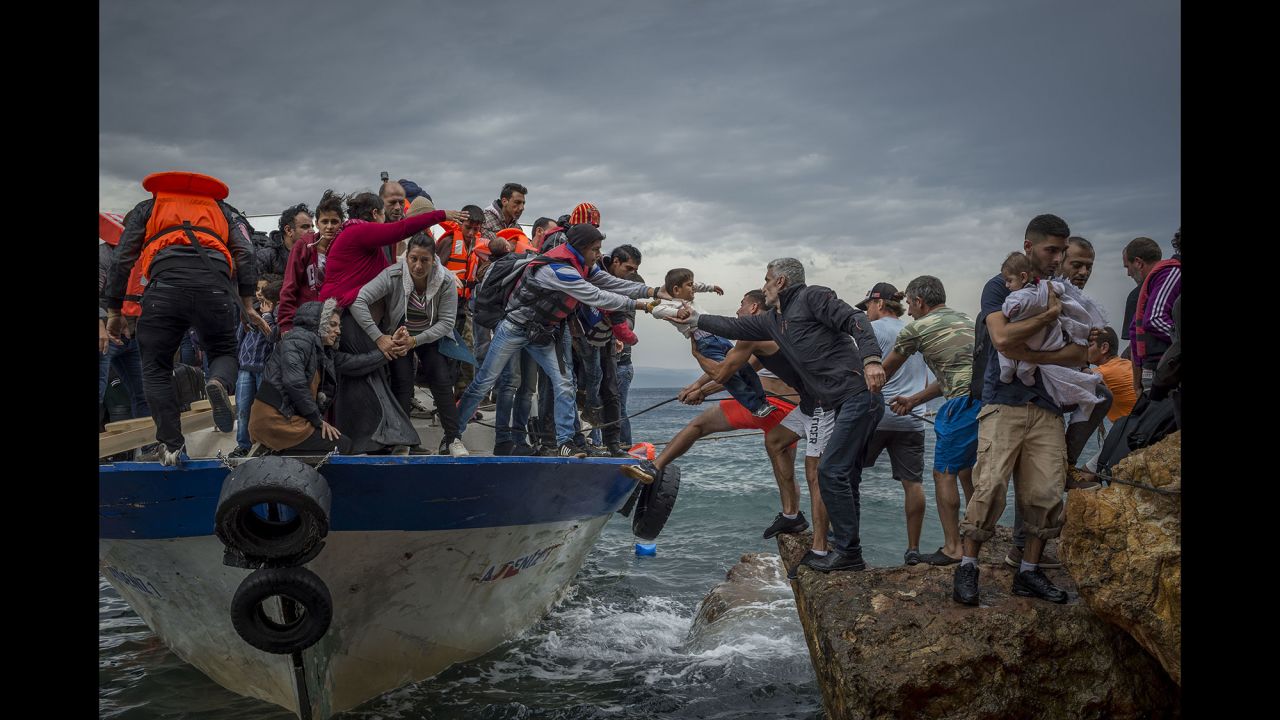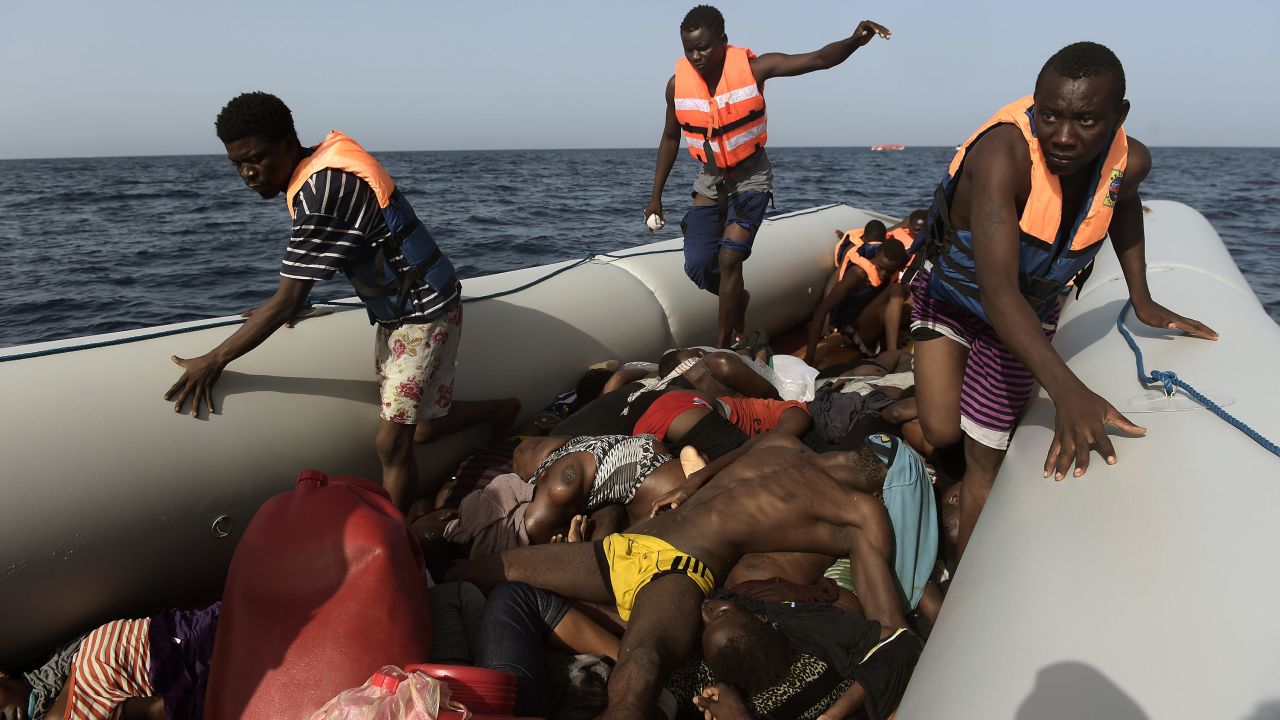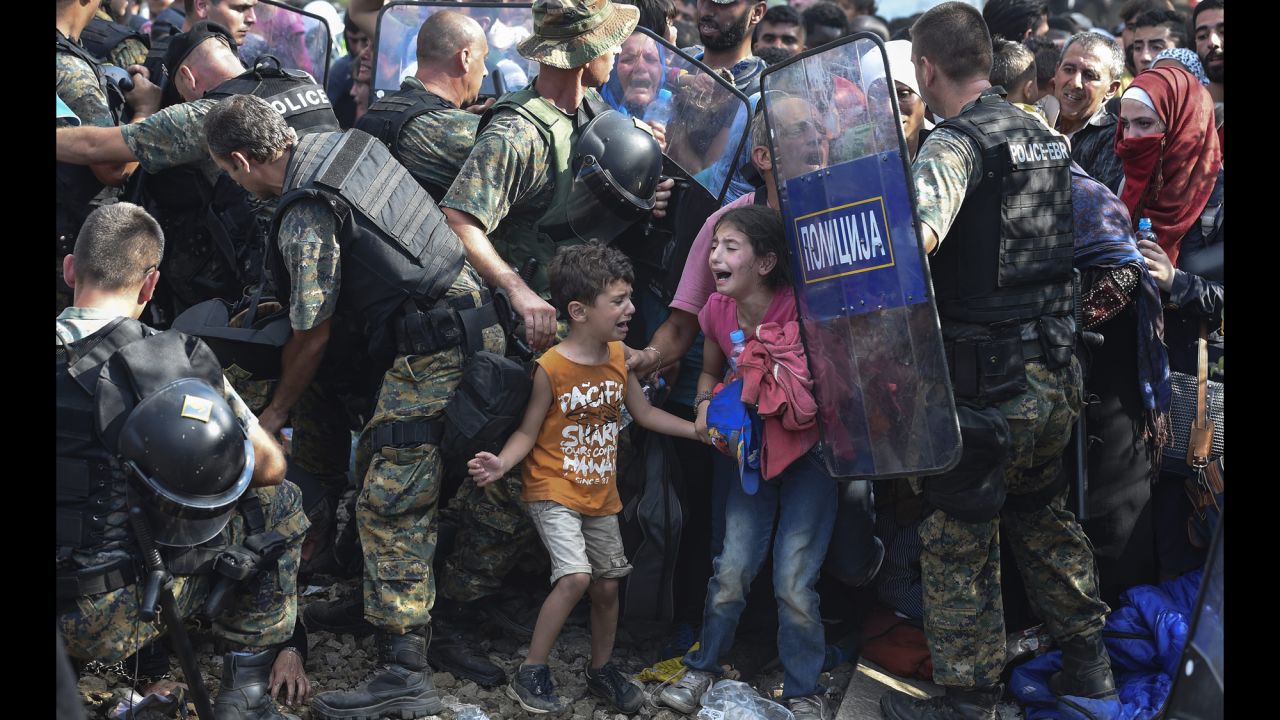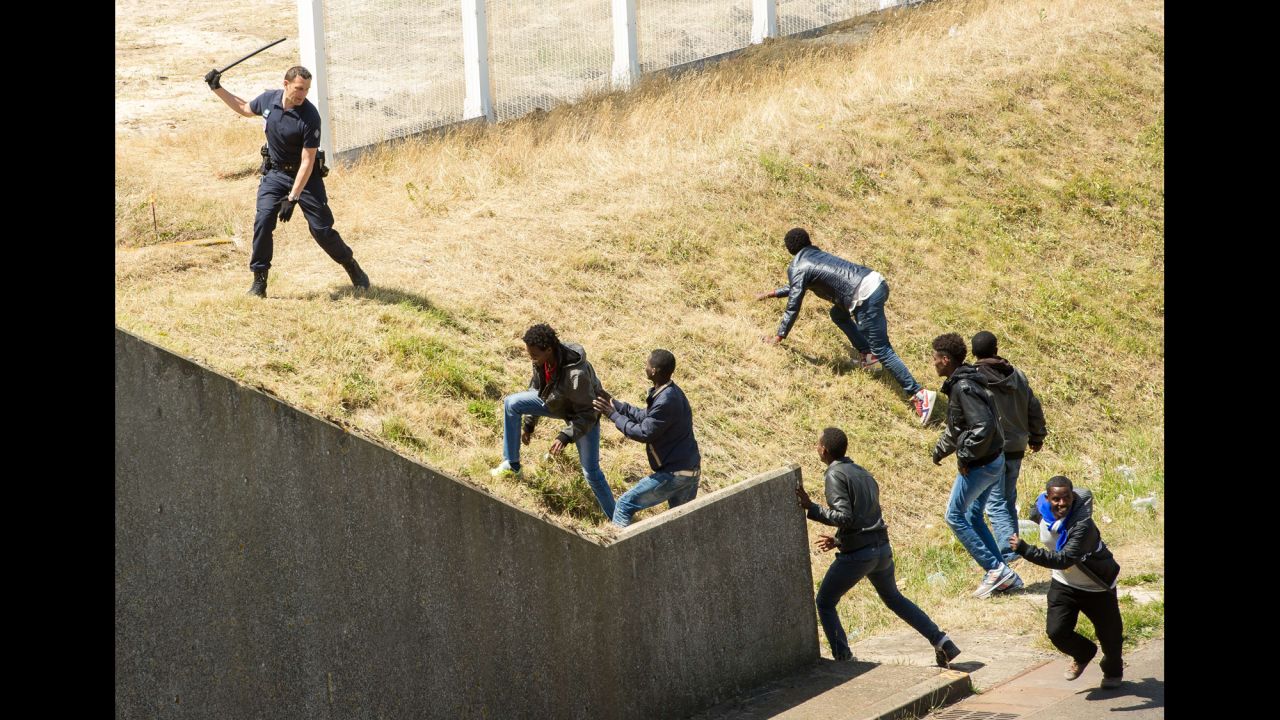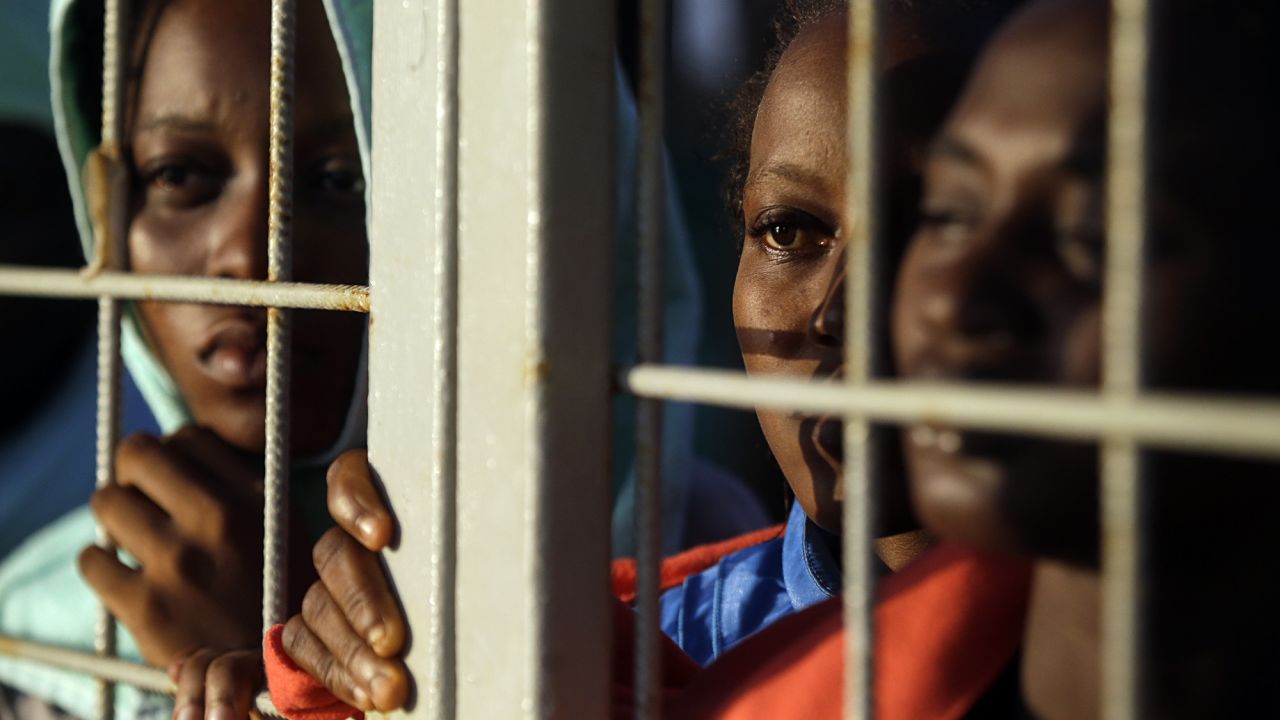 Europe's migration crisis in 25 photos
The highest number of refugees entering the EU traveled via Libya. At the time, the EU had entered a new agreement in the Mediterranean based on "cooperation with the Libyan authorities," said Luca Barana, a research fellow at Istituto Affari Internazionali (IAI) and Coordinator of the T20 Italy Task Force on Migration.
In the aftermath of the Libyan civil war Tunisia has become the new departure gate to Europe, but while there an agreement between Italy and Tunisia there is no similar, EU-wide agreement. The departures from Tunisia has also increased due to "growing adversity and discrimination against Sub-Saharan migrants residing in Tunisia," Barana added.
Rather than adopting a "cooperative" approach with Tunisia, "the European Union is investing in enhancing border control infrastructure and increasing the number of returns and readmission," Barana noted.
Human Rights Watch (HRW) said it is "deeply alarming" that EU countries are trying to renege on commitments to rescue refugees and asylum seekers stranded at sea.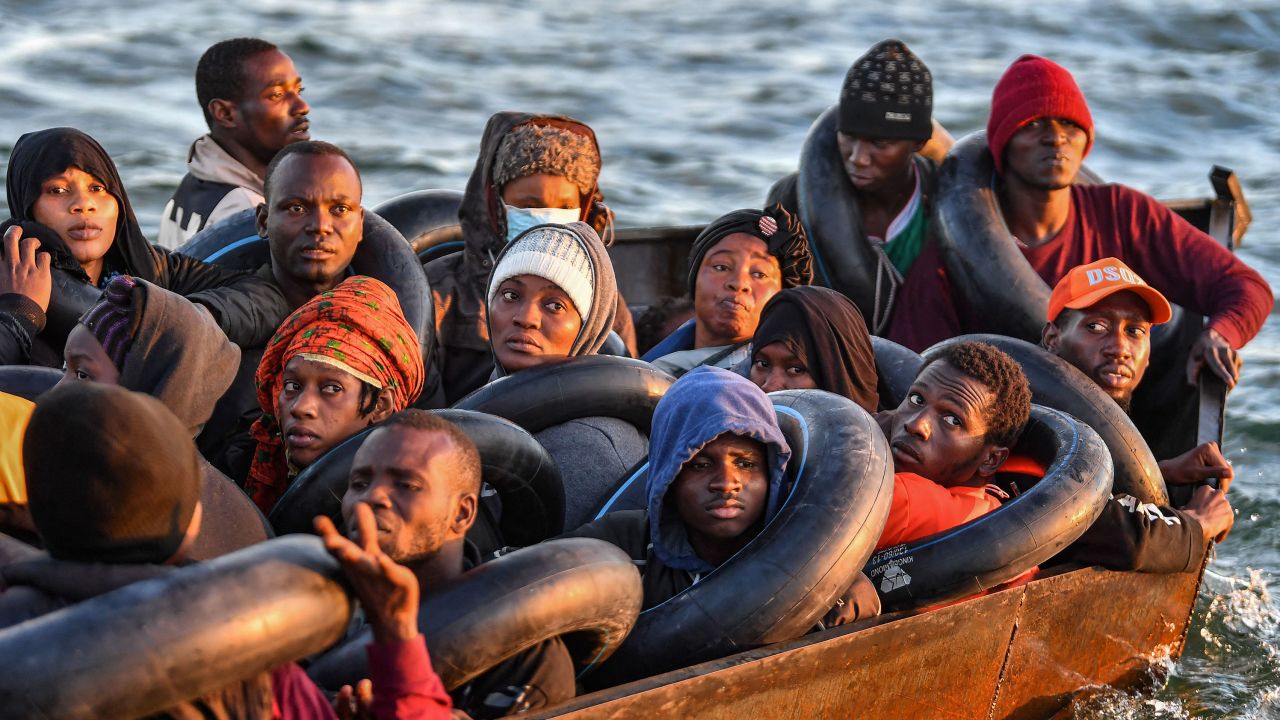 "As more people are being forced by conflict and human rights violations to undertake dangerous journeys across the Mediterranean to seek safety in Europe, it is deeply alarming and disappointing that EU countries are trying to abdicate to their duties to rescue people in distress at sea under international law," a spokesperson for the international NGO told CNN.
Liz Throssell, a UN human rights spokesperson, has also called for the ending of policies that enable human rights violations against migrants. "UN Human Rights has also repeatedly deplored the prevention or obstruction of humanitarian search and rescue efforts, including through impounding of vessels and criminalisation of providers of assistance and other defenders of the rights of migrants."
Several NGO workers have faced legal obstruction after attempting to rescue migrant boats stranded at sea. In January, human rights groups and the European Parliament roundly condemned a trial of 24 emergency workers in Greece, after they were arrested in 2018 to assist refugees that became stuck in a dinghy after leaving Turkey.
Daniele Fiorentino, a professor of political sciences at Roma Tre University in Rome in Italy, said that the refugees whose lives are at stake should be prioritized when it comes to the EU's policies regarding migrant boat arrivals in the region.
"Maybe today the situation is less critical than in 2015, but that the tragedy … is the result of a weakness or ineffectiveness in the decision making process both in Italy and in Europe," he told CNN.
"Whose responsibility is it to rescue people lost at sea, who is monitoring the process and making the decisions? In doing this, authorities, and we all, should always keep in mind that the main issue at stake here is very immediate and clear: saving human lives."