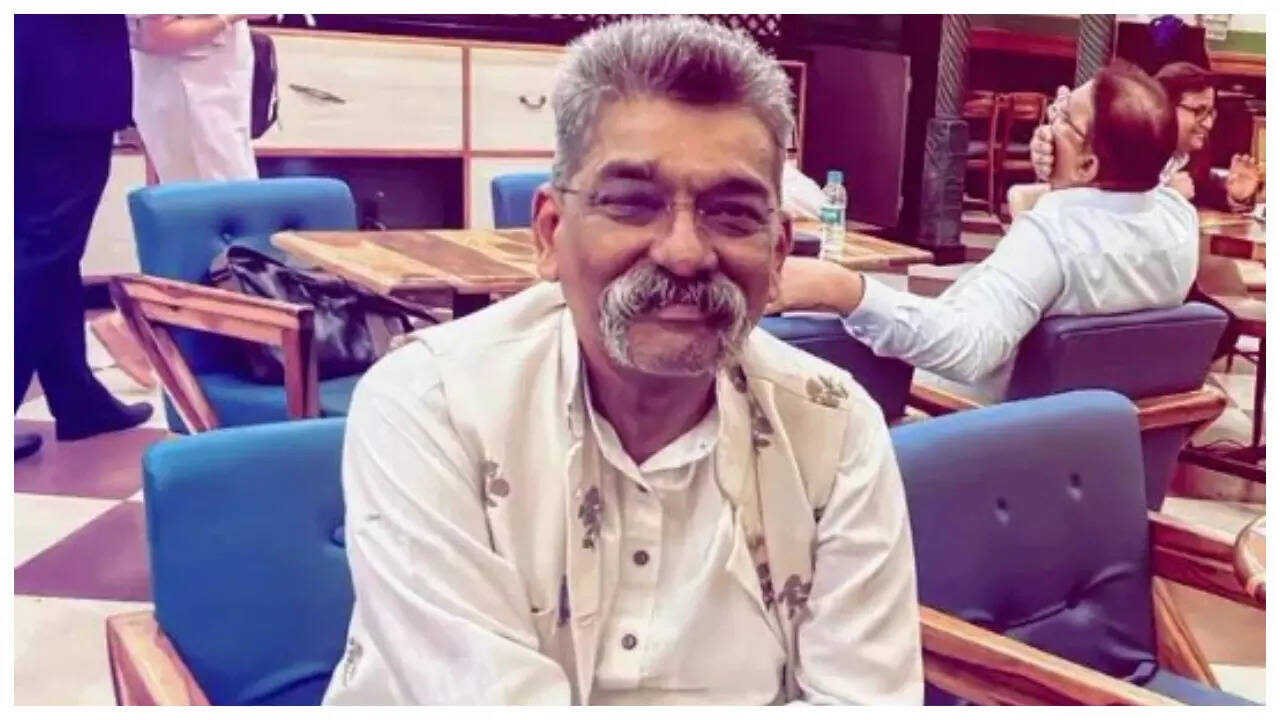 MUMBAI: Invocation of criminal law for suicide abetment in art director Nitin Desai's death when legal proceedings for debt recovery were initiated "appears excessive," said some legal experts, but expressing a divergent view, other legal experts said police have a right to register an FIR and investigate to find out if there is evidence that would constitute abetment for having left him with no option but to take the extreme step.
Several lawyers on Saturday expressed surprise that the police lodged an FIR against several persons, including chairperson of Edelweiss Asset Reconstruction Company Ltd Rashesh Shah, its managing director and CEO Raj Kumar Bansal and interim resolution professional (IRP) Jitender Kothari following the August 2 death of the Bollywood art director.
An IRP is an insolvency professional— often chartered accountants — appointed by the National Company Law Tribunal (NCLT) after initiating insolvency proceedings against a corporate debtor. The NCLT, Mumbai, had appointed Kothari as the IRP after ordering a corporate insolvency resolution process (CIRP) against ND's Art World Pvt Ltd, Desai's company, over its Rs 252 crore debt following two loans totalling Rs 181 crore.
"Strictly legally speaking, without getting into facts, when the legitimate means of recovery are under process, if such FIRs are lodged in the nation's financial capital, Mumbai, the state of Maharashtra may start losing sheen as an industrial state," said advocate Pranav Badheka. A senior lawyer, not willing to be named, said, "Politics can't be at play in everything."
But another senior counsel Rajendra Shirodkar said, "While at this stage the abetment to suicide charge in the FIR may seem premature to many, police have a right to investigate and after considering the overall circumstances, if a case is made out for abetment, necessary legal action can and must be initiated." Shirodkar added that an FIR, as is stated by the SC too, need not be an encyclopaedia of all facts and if necessary, a further statement of the widow can be recorded by police.
The law, as laid down by the SC in suicide abetment cases under Section 306 of IPC is clear, said Badheka, that even when a note is left behind, mere allegation is not sufficient proof to attract the offence. The SC has time and again held abetment involves the mental process of instigating a person and "intentionally aiding a person in doing of a thing" through some act.
Lawyers noted that recovery process was initiated by the company under legally prescribed provisions by going to NCLT, whose order of July 25 the National Company Law Appellate Tribunal (NCLAT) had upheld on August 1 after finding "no merit" in Desai's appeal.
"We are satisfied that no error has been committed by the adjudicating authority in admitting Section 7 application. There is no merit in the appeal, the appeal is dismissed," said NCLAT order.
Last September, the Bombay HC had quashed an FIR registered against Praful Patel, 63, administrator of the Union territory of Dadra Nagar Haveli & Daman and Diu and eight others accused of allegedly abetting the suicide of local MP Mohan Delkar, who had left behind a suicide note..
The HC had quoted SC to say that "without a positive act on the part of the accused" in aiding or instigating or abetting the deceased to commit suicide, persons cannot be compelled to face trial.
While some experts said invocation of criminal law for suicide abetment 'appears excessive', others said police have a right to find out if there is evidence that Desai was left with no option but to take the extreme step