Sometimes, a plate full of delicious pasta is all we need to make both our belly and heart happy. The delicacy originated in Italy but today it can be found on almost every menu around the world. The popularity of pasta can be attributed to the variety of ways one can prepare it. You make it in the tangy red sauce or opt for the creamy white sauce, pasta is a never-disappointing food. With food this flavoursome, some of us can definitely eat pasta from breakfast to dinner. It seems actress Mouni Roy too can't hide her love for pasta. In her Instagram Stories, she shared a plate full of mouth-watering pasta with grated cheese on top and some bread on the side. "Need to get off my pasta diet immediately," the text read.
Now that your heart calls for some pasta, we have got you five pasta recipes to try.
Also Read: 17 Best Italian Food Recipes | Easy Italian Recipes
Here're 5 Easy Pasta Recipes To Try:
1. Home-Styled Baked Pasta
Made in tangy tomato puree with cheese, a fresh mix of vegetables, and cheese, this homestyle baked pasta can be relished at a family gathering. Top it up with breadcrumbs and serve hot to treat your loved ones. Recipe here
2. Four Cheese Pasta
If there is anything that can elevate the taste of pasta, it has to be cheese. But this pasta doesn't have just one but four varieties of cheese, namely, Parmesan, Cheddar, Brien, and Swiss cheese. Some veggies and spices also go into the dish resulting in a heavenly blend of flavours.Take a look.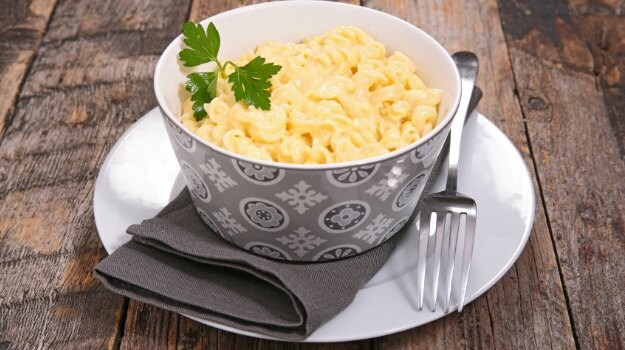 3. Spaghetti In Pesto Sauce
This spaghetti recipe offers a lip-smacking combination of pesto sauce and Italian pasta. It has rich flavours of cheese, herbs, garlic, pesto sauce, and garlic that will get you hooked on it. It is easy to prepare and gets ready in under 30 minutes. Click here for recipe.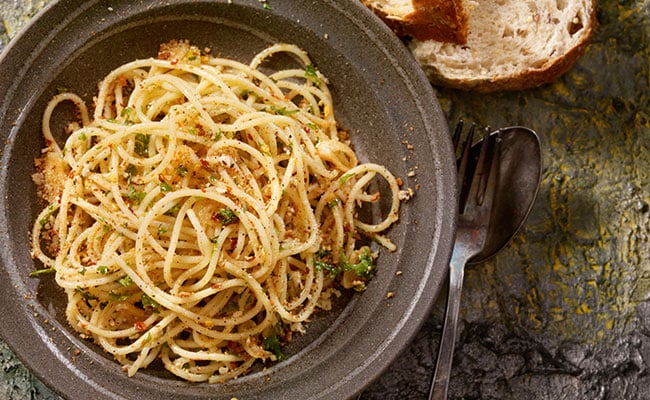 4. Pink Sauce Pasta
If you are craving something spicy but also want that creaminess to your food then try this pink sauce pasta recipe for your evening brunch. You can toss some veggies of your choice into the pasta and treat your kids to it. Recipe inside.
5. One Pot Chicken Pasta
When the flavours of chicken and pasta are blended together, there is nothing more you can ask for. This dish features penne pasta cooked with diced chicken sauteed in olive oil and topped with cream, Italian seasoning, and tomato puree. Garnish the pasta with parmesan cheese and serve steaming hot. Recipe here.
Featured Video Of The Day