MUMBAI: The
BCCI
has replaced
Virat Kohli
with
Rohit Sharma
as the new white-ball captain of the Indian team, and rightly so. Considering Kohli had decided to step down as T20 captain, it was only further expected that he would eventually have to let go of the 50-over captaincy too as the BCCI increasingly made it clear that there would be no split captaincy in the white-ball format.
The new coach of the Indian team,
Rahul Dravid
, too was on the same page.
And now that the call has been taken, and the BCCI has carried out the replacement, knives are out in several quarters over the manner in which the Board shared the development with the media and the cricketing world – a single line conveying that Sharma will now be the captain of the ODI and T20 teams going forward.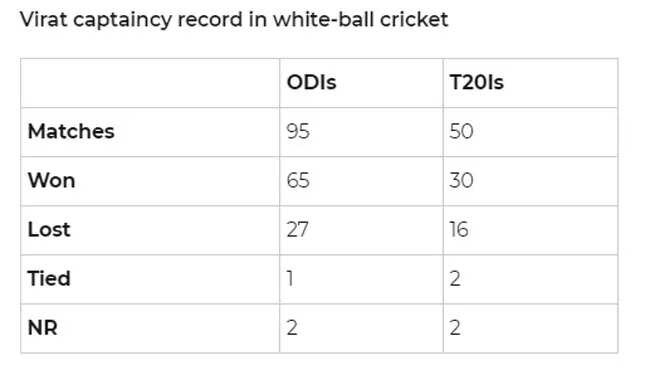 "Which is fine. Rohit's time has come, and he must take fresh guard as leader of the pack. And Virat must accept it. But what's a matter of serious concern here is how the BCCI, especially (its president) Soura Ganguly, has chosen to address this issue," say those tracking developments from close quarters.
Exactly 16 years and three months to this day, Ganguly – then Team India captain – was dropped from the side after a long run of extremely poor form. That wretched form, coupled with former coach Greg Chappell's scathing email on how Ganguly "wasn't fit to lead the team" and how his behaviour was "damaging the Indian team, led to his exit with Rahul Dravid taking over as captain.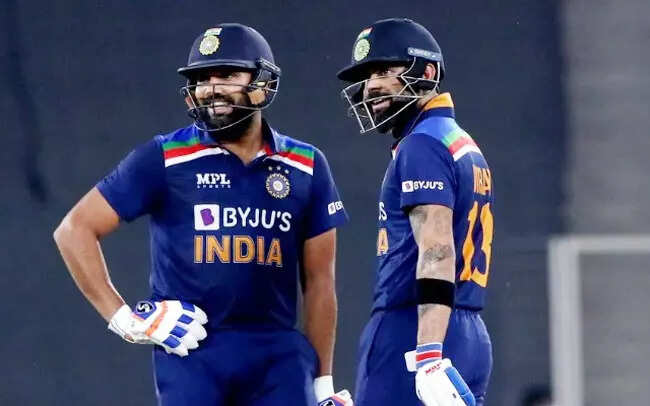 Rohit Sharma and Virat Kohli (BCCI Photo)
During those days of struggle and isolation, Ganguly found the BCCI standing with him. Then Board president Ranbir Singh Mahendra, in fact, issued a statement to the media in support of a beleaguered Ganguly and asked that the coach and the cricketer must work out a mutual and professional relationship.
Ten months later, with enough backing from concerned quarters, Ganguly made a comeback to the Indian team.
In the case of Kohli, it's not poor form that will be eating him from within but simply the embarrassment of being removed from captaincy just via an email. For the record, the BCCI and Kohli had no discussions between each other before the email was sent out on Wednesday evening announcing the captaincy change.
Chappell's long email on Ganguly to then BCCI president Jagmohan Dalmiya, citing various aspects of his captaincy and general on and off-field behaviour as India cricketer remains well documented.
"And right now, Kohli needs the BCCI. To overcome that embarrassment, to overcome the anger and frustration he might be going through. Is Ganguly-the-BCCI-president going to stand by his cricketer the way the BCCI stood for him all those years ago?" say those watching this space closely.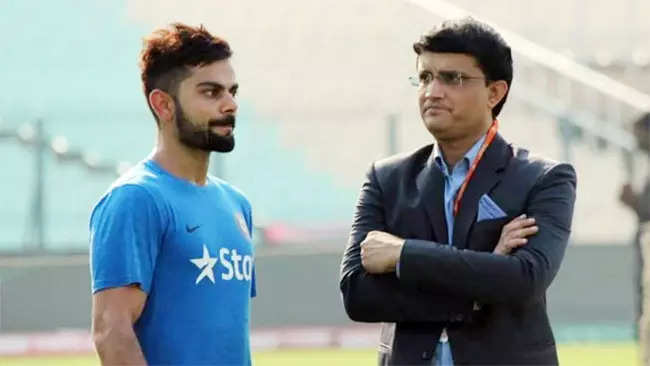 Virat Kohli and Sourav Ganguly (AFP Photo)
Just the way Ganguly had to play under Dravid, with whom he shared a hot & cold relationship at the peak of their careers, Kohli will now play under Sharma in the white-ball formats. And while the move allows Sharma to expand on his brilliant leadership skills and Kohli to focus on his batting, the BCCI has an equally important role to play here.
It is not known yet if the BCCI president and Kohli spoke with each other before the Board's statement came out, announcing the captaincy change.
"Other office-bearers of the BCCI, including secretary Jay Shah, may be acquiring administrative experience. But Ganguly – by virtue of having been the India captain and a 116-Test veteran – has serious cricketing experience. Will he put that to use and help Kohli find his feet again?" the fraternity says.
There is no doubt in anybody's mind that Kohli – three short of 100 Tests and a veteran of 254 one-dayers and 95 T20 Internationals – is among the best of his generation and one of the finest batsmen across all formats ever. Labeled on par with the great Sachin Tendulkar, the 33-going-on-34 India cricketer needs an experienced hand to help his cause and anybody watching this space says, "who better than Ganguly?"