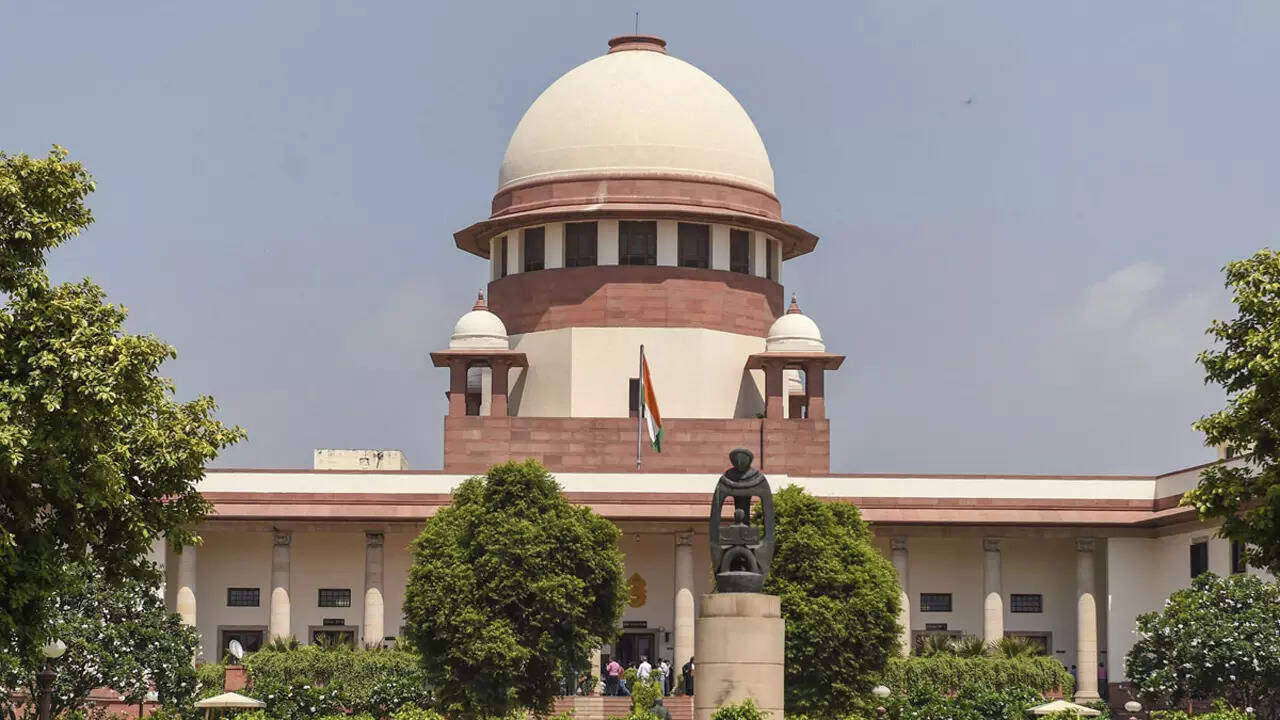 NEW DELHI: In what could buoy BJP-governed states' attempts towards uniform civil laws for marriage, divorce, adoption, succession and partition, the Supreme Court on Monday said the Uttarakhand government was well within its constitutional jurisdiction to set up a committee to examine implementation of the Uniform Civil Code (UCC) in the state.
A bench of Chief Justice D Y Chandrachud and Justice P S Narasimha said there is no merit in the PIL filed by advocate Anoop Baranwal challenging the validity of the Pushkar Singh Dhami government's decision to set up a five-member committee to examine the issue.
The CJI said under Article 162 of the Constitution, "the executive power of a state shall extend to the matters with respect to which the legislature of the state has power to make laws".
The bench then referred to Entry 5 of the Concurrent List in the Seventh Schedule of the Constitution, which conferred the jurisdiction on the state to enact laws on "marriage and divorce; infants and minors; adoption; wills, intestacy, and succession; joint family and partition, all matters in respect of which parties in judicial proceedings were immediately before the commencement of this constitution subject to their personal law".
The only caveat the Constitution puts as far as subjects under Entry 5 are concerned is that if the Centre has enacted a law on the subjects included in this entry, then the state enactment has to be in conformity with it. Citing these two constitutional provisions, the bench dismissed the PIL.
On May 27 last year, the
BJP
government in Uttarakhand had constituted a committee led by former SC judge Ranjana P Desai to draft a proposal for implementation of UCC in the state. The panel has been tasked to hold wide-ranging deliberations and recommend to the government the amendments needed in law for bringing uniform civil laws in the state.
Declaring the setting up of the committee as fulfilment of BJP's election promise, the CM had said, "The UCC will provide for the same laws on marriage, divorce, land, property and inheritance for all, irrespective of their faith. This will increase social harmony, promote gender justice and empower women."
Ahead of the declaration of schedule for the assembly elections in Gujarat, which has since been concluded, BJP had announced that it would form a committee to study implementation of uniform civil laws in the state on being voted to form government again. BJP had swept the elections and it is likely that the state government will announce the formation of a committee on the lines of Uttarakhand.
Three days ago, the SC had appeared reluctant to adjudicate a batch of petitions seeking uniform gender- and religion-neutral marriage, adoption, succession, and maintenance laws. "Can the Supreme Court direct Parliament to enact a law for uniform civil code? We will examine this issue first," a bench of Chief Justice D Y Chandrachud and Justices P S Narasimha and J B Pardiwala had said on Friday.
For the Centre, additional solicitor general K M Nataraj responded, "This is basically a matter relating to enactment of a law, which should be left to the wisdom of Parliament."